Rough Year, Great Content!
I know that 2021 was a rough year for folks, but that didn't stop you from producing cool and interesting content! Now, you can relive some of the fun and see what the fuss is all about with this new complete collection of all the showcases from this year. For those of you unfamiliar with the project, Jon's Creator Showcase was first started in January 2018 by yours truly. Things almost ended there, but with the support of the community, the project has blossomed into something so much bigger than anything I imagined!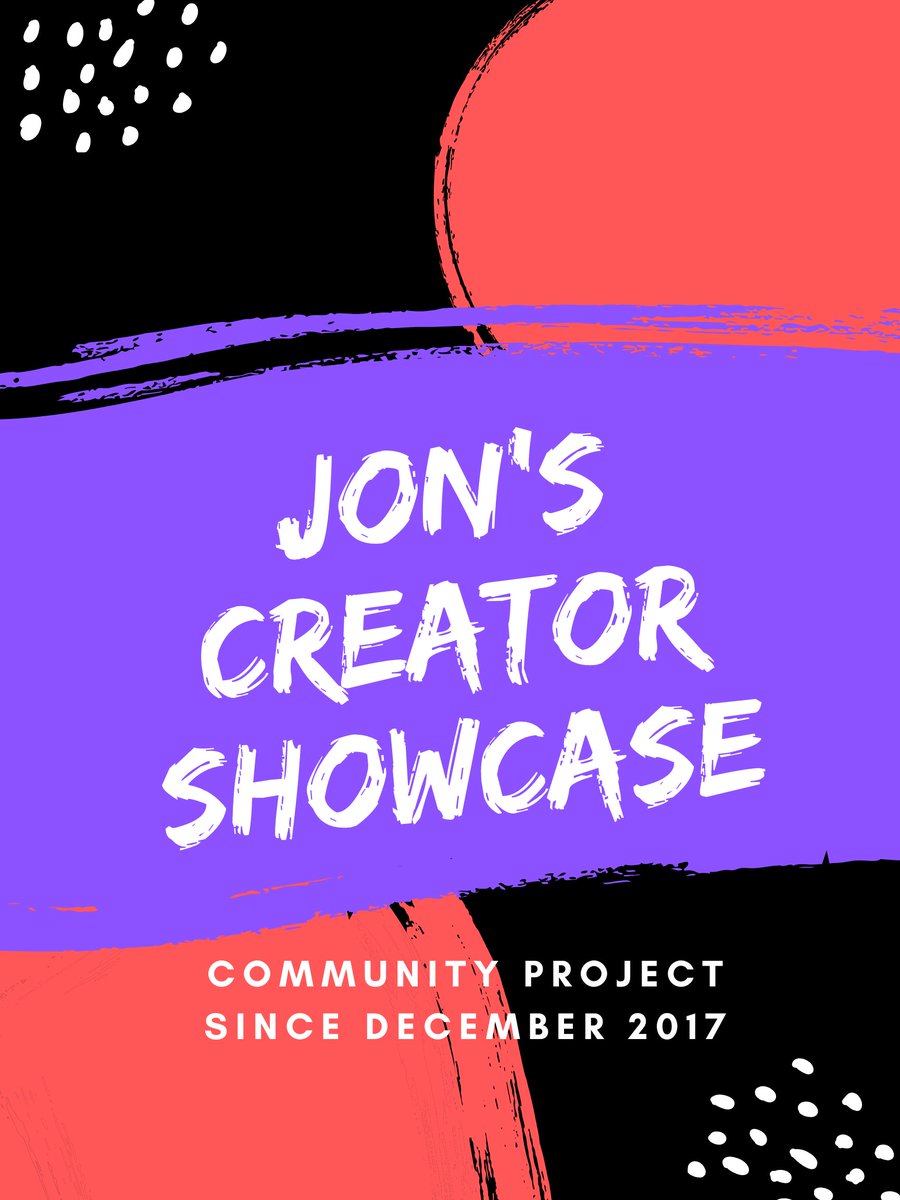 If you'd like to learn more please visit this page for the full details. You'll also be able to sign up for 2022 hosting duties if you are interested in helping to keep the project going another year. It's a great way to get yourself out there and discover other spectacular content creators!
Archive of Each Monthly Edition for 2021
Jon's Creator Showcase – Third Anniversary Edition (January 2021)

 

– The first showcase of the year hosted by yours truly. Six categories of cool creations for your viewing pleasure.

February 2021 Edition

 – Hosted by The Infinite Zenith

. An absolutely massive showcase, just as we've come to expect from this host. Go check out the amazing content!

March 2021 Edition

 – Hosted by Oshiete Blogger-san (Archived on In Search of Number 9).

Who said you need to be a blogger, or even have a blog to host for that matter? A very special edition of the showcase that hopefully will inspire you to give hosting a try!

April 2021 Edition

– Hosted by Crimson (A Nerdy Fujo Cries)

. I think Crimson might have a problem, seriously, they are always hosting the showcase! I think this is something like their 6th time now. For real though, it's greatly appreciated to see such enthusiasm and support for the project. This can be a lot of work, so it amazes me that they keep coming back for more and more!

May 2021 Edition

– Hosted by Animated Observations (Jack). This is Jack's first time hosting the showcase and he did an excellent job. He was a bit worried at first, but it came together just fine in the end. Go check out the creative content already!
June 2021 Edition – Hosted by Scott (Mechanical Anime Reviews)

. Scott snagged the same slot he did last year, and like last time, he didn't disappoint. He's been a busy guy and still took this one on so go give it a look and see all the cool submissions.

July 2021 Edition – Hosted by Art of Anime. Another first-time hosting from Art of Anime, which is something I always love to see. Please head on over, show some love, and check out some excellent works!
August 2021 Edition – Hosted by The Moyatorium (Moya). This time Moya managed to keep the post to just one part, but don't let that fool you! There are plenty of great submissions for you to check out in this one. Head on over and take a look for yourself.
September 2021 Edition – Hosted by Inikisbane (In Search of Number Nine)

. Cameron brings us another showcase hosting, and he does a great job as usual. Not much more to say, go on and have a look!

October 2021 Edition – Hosted by Nora.

What a unique spin on the showcase! This one is done with the accompaniment of a children's book. Trust me, OK, it's cooler than it sounds. Go take a peak 😉

November 2021 Edition – Hosted by Indiecator (Magi Was Taken). A first-time host, we love to see it! Don't be confused by the fact this one is labeled the October showcase, it's actually the November one. Even with some struggles, Magi managed to get this one out and there's still fun content to enjoy.
December 2021 Edition 

– Hosted by Crimson (A Nerdy Fujo Cries). I don't think I need to say more than what's already been said. This is one of our biggest showcases yet though!
Thank You to All of Last Year's Hosts!