Another Year of AMAZING Content!
2020 was a rough year for folks but the Showcase went strong as ever seeing new innovative ways to share your AMAZING content! Now, you can relive some of the fun and see what the fuss is all about with this new complete collection of all the showcases from this year. For those of you unfamiliar with the project, Jon's Creator Showcase was first started in January 2018 by yours truly. Things almost ended there, but with the support of the community, the project has blossomed into something so much bigger than anything I imagined!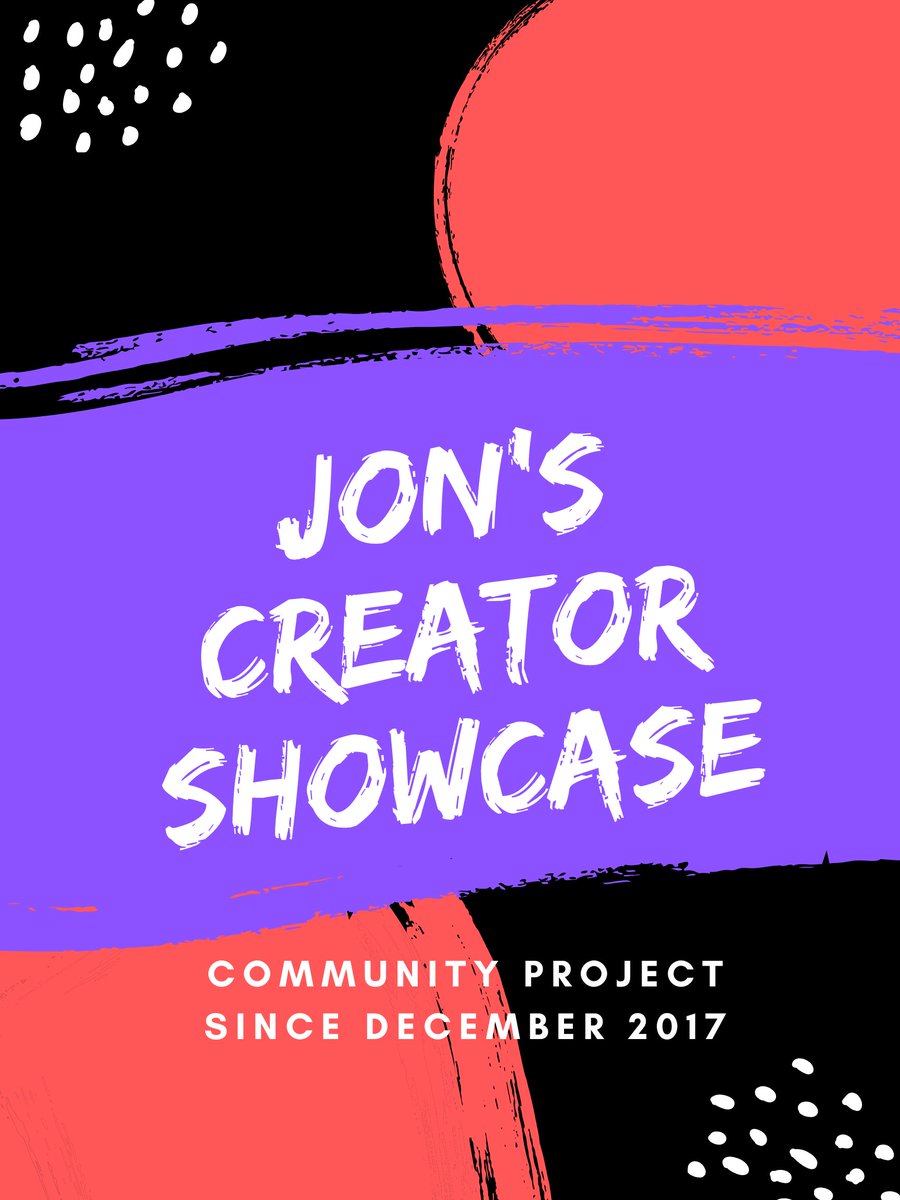 If you'd like to learn more please visit this page for the full details. You'll also be able to sign up for 2021 hosting duties if you are interested in helping to keep the project going another year. It's a great way to get yourself out there and discover other spectacular content creators!
Archive of Each Monthly Edition for 2020
February 2020 Edition

 – Hosted by Crimson (A Nerdy Fujo Cries). 

Seriously, Crimson loves hosting this and she's back at it again. I'm very grateful for such avid supporters of the project. They changed sites from last year, but worry not, all JCS posts have been archived for your convenience on the new website.
March 2020 Edition

 – Hosted by Infinite Zenith (The Infinite Zenith). 

He's always bringing a lot of enthusiasm and detail to the Showcase with these really long posts. They are so long because of all the feedback and thoughts provided on every entry which is just awesome!
April 2020 Edition Pt. 1

– Hosted by Moya (The Moyatorium)

. You guys went so hard this month and next that they had to be broken up into parts! In this first half of the issue anime and book related content is featured.

April 2020 Edition Pt. 2

– Hosted by Moya (The Moyatorium).

In the second half of the issue gaming content and everything else is featured.
May 2020 Edition Pt. 1

– Hosted by That Random Editor. First time host and you really made a lot of work for Editor! In issue one, he covers written reviews, anime and a few miscellaneous things.

May 2020 Edition Pt. 2

– Hosted by That Random Editor. Issue two features gaming and video content that covers a range of topics.
June 2020 Edition – Hosted by Scott (Mechanical Anime Reviews)

. Scott sure has been busy this year and trying out a lot of new things, you can see it in this entry of the Showcase this year. I appreciate him taking time out of his busy year for this.
July 2020 Edition – Hosted by Taryn in collaboration with K at the Movies.

Sadly, Tarn left the blogging permanently this year but still wanted to show support of the project. Not only that, but they pulled out all the stops doing so! This is a complete digital magazine of every entry. K also helped out by housing the final product and posting it in Taryn's place.



August 2020 Edition – Hosted by Iniksbane (In Search of Number Nine). This one was really experimental and pretty cool. Also, did I mention this is a first time hosting? Don't want to ruin the surprise so check it out!
September 2020 Edition – Hosted by Nabe (Geek Nabe)

. Always cool to see folks outside of WordPress join in on the fun. Bringing her own unique flavor, Nabe surely had a lot of fun hosting this one!
October 2020 Edition – Hosted by MagicConan14 (The Animanga Spellbook).

Aria tried something ambitious here, and while it didn't come together as well as she likely planned, she still did a great job hosting and it was a lot of fun!
November 2020 Edition – Hosted by Crimson (A Nerdy Fujo Cries). See, I wasn't kidding! At least two times a year, which is just nuts!
December 2020 Edition 

– Hosted by Two Happy Cats. We needed a last-minute host for December and I'm glad that Two Happy Cats stepped up for this. A big thank you and great way to close the year out!
Thank You to All of Last Year's Hosts!