Another Year of AMAZING Content!
2019 brought with it some of the biggest showcases we've had since the inception of the project! Now, you can relive some of the fun and see what the fuss is all about with this new complete collection of all the showcases from this year. For those of you unfamiliar with the project, Jon's Creator Showcase was first started in January 2018 by yours truly. Things almost ended there, but with the support of the community, the project has blossomed into something so much bigger than anything I imagined!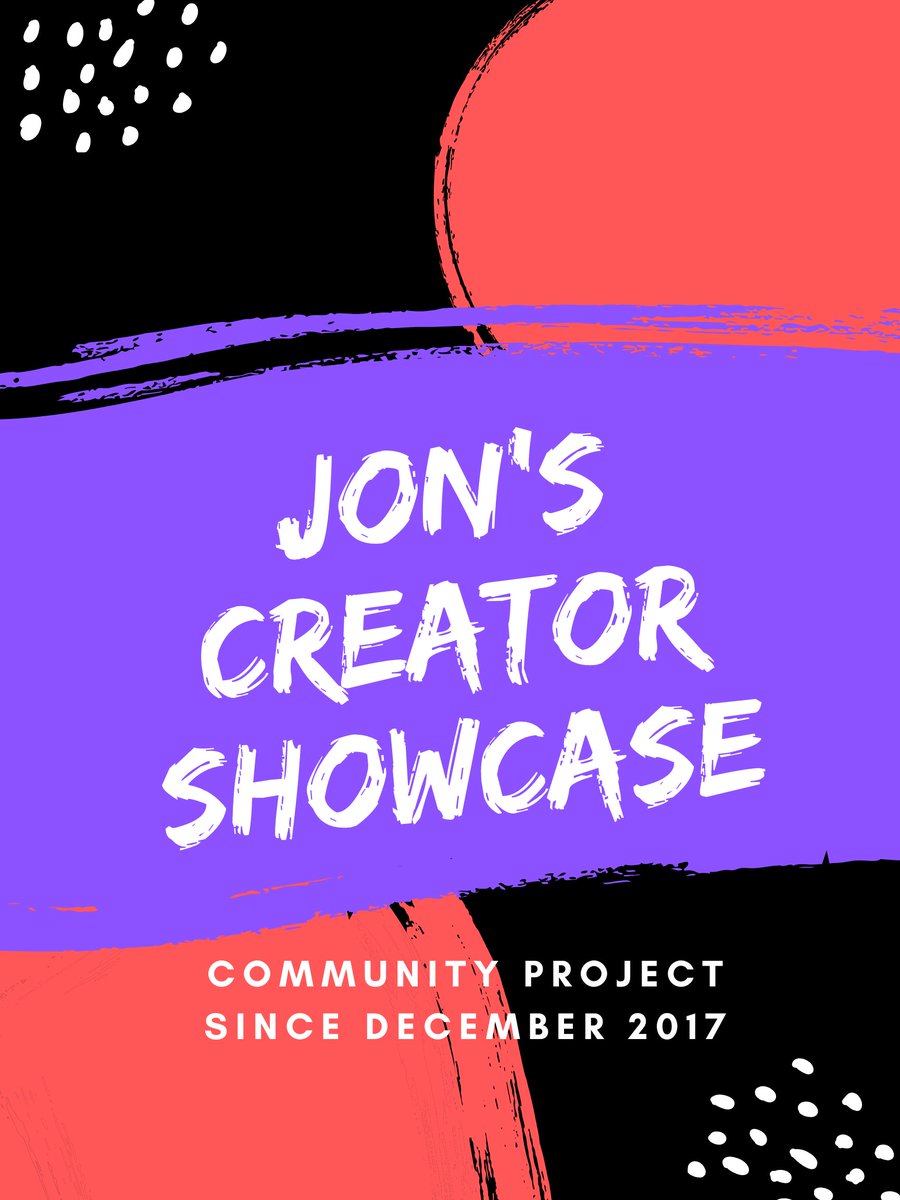 If you'd like to learn more please visit this page for the full details. You'll also be able to sign up for 2020 hosting duties (Wow, 2020 hosting is already full! The link still takes you to the schedule but I've included a link to the newly implemented visual schedule here as well) if you are interested in helping to keep the project going another year. It's a great way to get yourself out there and discover other spectacular content creators!
Archive of Each Monthly Edition for 2019
Thank You to All of Last Year's Hosts!