More Than a Monster Hunter Clone
You've probably heard of a "new" game that's become quite popular on the Epic Games store recently called Dauntless. It's out for PS4, Xbox, and PC with a Switch port coming soon. Even better than that, it is 100% free to play. So what exactly is Dauntless and why is it so popular?
This game has actually been around for some time, since 2017, but it never gained traction until just recently. Many wrote this off as a buggy and inferior copy of the smash game series, Monster Hunter, but after some time in the oven and a wide release on multiple platforms, it seems things have really turned around for Phoenix Labs.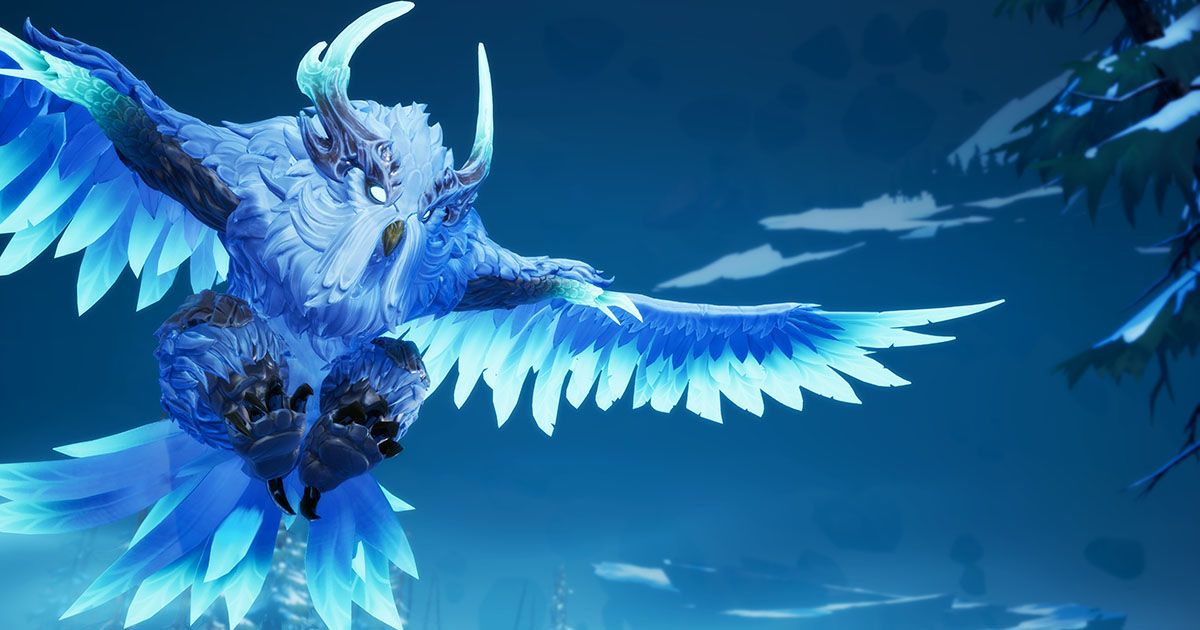 I'll admit that I was skeptical of the game. I don't like Monster Hunter and it seemed like the kind of grind that would get old fast. However, something compelled me to give this a try and I'm really glad that I did. What I discovered was a game that was great for popping in and out of with a nice community.
As I've mentioned, the game is not dissimilar to Monster Hunter, specifically World. The key difference being that Dauntless is more of an arcade-y experience working on a free to play model. Don't let that scare you though because the game is extremely solid and friendly to those not wanting to invest a cent.
For an open beta product, the foundation of the game is extremely solid. You can choose from one of several weapons ranging from a sword, spear, or guns, called "repeaters" in this game. Each weapon has various elemental forms that can be upgraded and modified as you play to best counter each monster.
What I particularly like about this is the mastery system Dauntless has. As you use each weapon, you unlock mastery in it. This in turn grants you new ways to further customize your weapon of choice. However, the game also gives players an incentive for keeping a more well-rounded approach by having quests and challenges that grant rewards tied to getting just a little bit better with every weapon.
As for micro-transactions, there are some. The worst of the bunch is the needless "Hunt Pass" which is a weird battle pass thing in a free to play MMO type game. That said, it only grants a very minute bonus to resource gathering as well as additional premium currency that you otherwise wouldn't get right away. At least, that's all that it impacts in terms of gameplay. You do get several cosmetic items by purchasing the pass but it is by no means necessary.
Free users still gain rewards on the Hunt Pass, just a lot less after the initial few levels. Still, free users do gain many of the same things the paid users get, just in smaller quantities. What you'll largely miss out on is cosmetic items.
Having put in several hours over the course of two weekends, I can confidently say that the Duantless has a solid playerbase that is ready and willing to help new players. It doesn't take long to get to a pretty competent level either. I'm already at some pretty high-end stuff with multiple sets of highly leveled gear.
Fighting the monsters has been largely rewarding. Only a few are slightly frustrating but each is pretty different than the last. When I was talking about weapons earlier, you really are rewarded for having mastery over a couple because some weapons do way better against certain monsters. As you play, you pick that stuff up in an organic kind of way and it is really satisfying.
It's not all sunshine and roses though. Every now-and-again, the servers seem to be overloaded. You may disconnect in the middle of a 15 minute battle and lose out on all that work. Also, the devs haven't implemented loadout slots yet so you are constantly needing to shuffle around gear.
These are things that can be, and will be, fixed though. If you like games like Monster Hunter and don't mind a bit of a grind, than Dauntless is something you should check out. It being free and on virtually every platform with a linked account across each of 'em, there really isn't much risk for just popping in. You may just find a new favorite like I did!
You can check the game out in more detail on the Dauntless website. If you would like to play with me I am available sporadically on the weekend. The game has crossplatform play, so even if you aren't on PS4, we can play together. Let me know in the comments if you want to add me or send me a private message on my Twitter (@JS_Reviews) so we can get that sorted.
---
Let me know how you've been enjoying Dauntless and if I convinced you to check it out. Even if you hate the game, I'd love to hear why. If you want to support my writing here please consider a donation by hitting the Ko-fi button below. Thanks for taking the time out of your busy day to read and have a good one!