As the pandemic raged on, something miraculous happened that got us through the year 2021! Businesses started reopening, including movie theaters. Not only could we go back and see our friends who we felt empty without, but we could also experience the feeling of paying a ticket to a movie that we thought would never release. Once again, we could smell the scent of freshly buttered popcorn, quench our thirsts with refreshing beverages, and see amazing sights that graced the screens! Of course, streaming was always an option for those who felt more comfortable just staying at home without the risks of catching transmissions from a stranger's orifices. Nothing truly beats the feeling of being back at the cinema again! While I have been going to the theater less, I have managed to catch a few gems on the big screen (four of these have made the list to be exact – points if you can guess which ones)! The movies are back and I have 12 that made an impression on me! As with every year, I am sure that there are some superior movies I may have missed, especially with awards season, which if I had seen before this list would knock some of these picks down, so you get what you get! Without further ado, let's begin!
#12.) America: The Motion Picture
In a country rife with political division and conspiracy theories, what America needs is a chance to take a look in the mirror and laugh at itself, and no movie does it quite like America: The Motion Picture! This animated satire of early American politics is filled to the brim with gleefully offensive jokes and raunchy irreverence. Self-indulgence strikes at every turn as it manages to portray historical figures as jacked-up airheads trying to fight for the state of their country while taking jabs at everything America perceives itself to be. In a way, America: The Motion Picture is a more accurate representation of American history than America is. It is the movie America dreams it was. If Michael Bay did animation, this would be it, and in this case, that's not a bad thing!
#11.) Malignant
James Wan's Malignant is probably the most bonkers horror movie in the history of horror movies, and for that, I love it! It is nothing I have ever seen or may ever see in recent cinema. What may seem like a supernatural horror movie akin to The Conjuring or Insidious ultimately becomes a gorefest of unexpected circumstances as it fully explodes into a mass of insanity. Things happen. Nothing makes sense. What more could you ask for from a film like this? While not everyone may embrace it for what it is, those who are down for a wild and crazy ride may find something to appreciate in Malignant!
#10.) The Suicide Squad
I am one of the few people that sort of liked David Ayer's Suicide Squad (Sue me, okay!), but even I understood how it fell short, I sometimes even forget that it is part of the DC Extended Universe. Yet I loved The Suicide Squad even more! What James Gunn did with this semi-sequel/reboot is nothing short of special as he delivers a hyperviolent, bloody, entertaining, hilarious spectacle of insanity. Each character has a chance to shine, even when you didn't appreciate them before, while scene-stealers in the form of Margot Robbie's Harley Quinn and Sylvester Stallone's King Shark have plenty of screen time to go around! If you weren't with the DC Extended Universe before, you will be after watching The Suicide Squad!
#09.) Zack Snyder's Justice League
From one film in the DCEU to the next. Zack Snyder's Justice League is nothing short of amazing. Despite its 4-hour runtime, a lot of time is given to correct the mistakes of its theatrical counterpart; fleshing out its characters while immersing us in its world for what may be a definitive vision of a master at work. Credit is given where it is due, and Zack Snyder no doubt delivers! Even if you liked the theatrical cut, Zack Snyder's Justice League is truly something to appreciate!
#08.) Encanto
I just watched Disney's Encanto last week, and I felt that I had just seen another stellar entry in Disney's book. From the gorgeous animation to the catchiest musical numbers. Encanto has something to offer with its magical premise about an enchanted house and a truly magical family. Encanto does what the Disney brand has set out to do without feeling like a sellout. It wants to be nothing more than just a fun movie for families to enjoy.
#07.) The Mitchells Vs. The Machines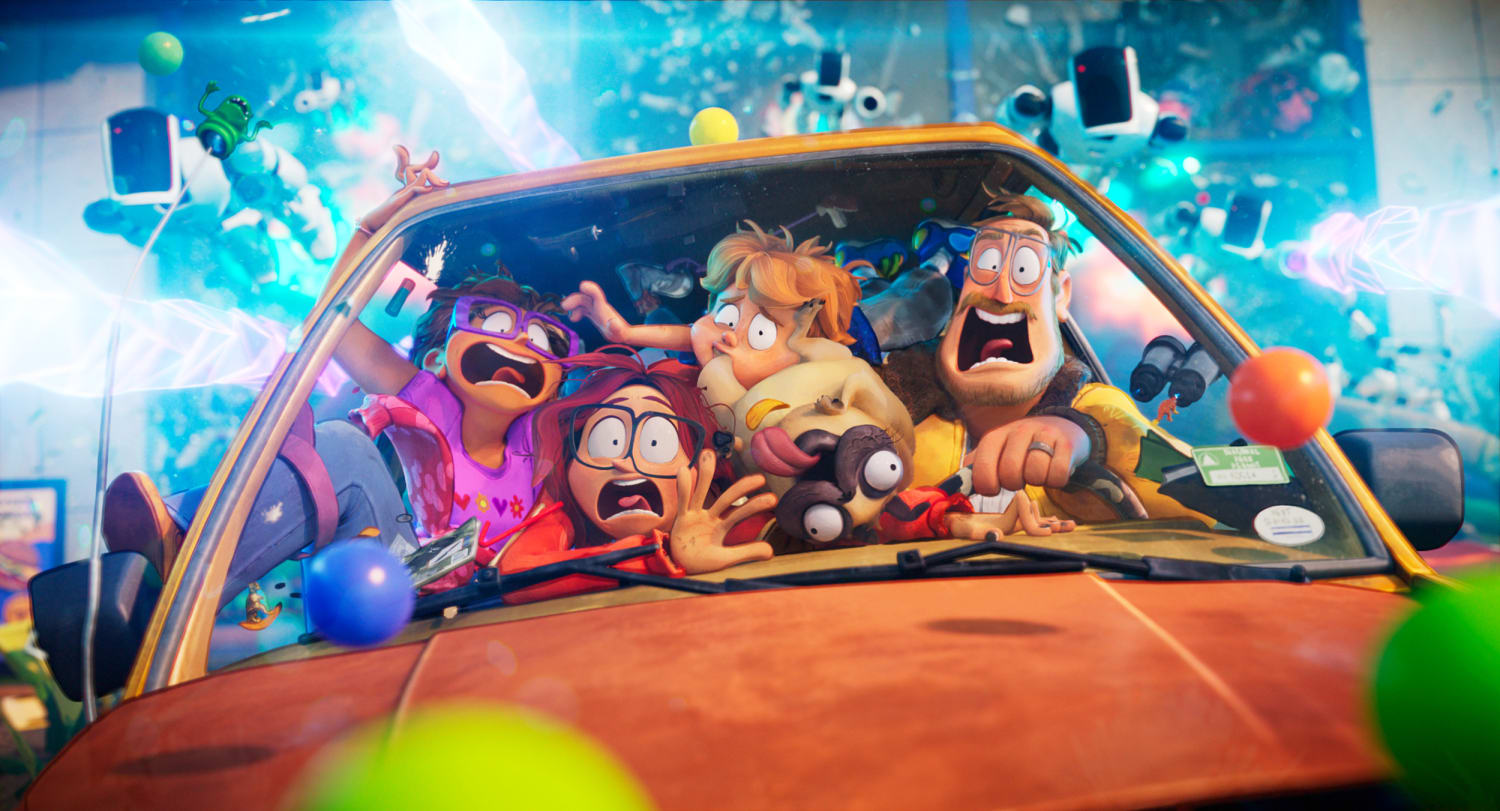 Just when I was starting to grow weary of Sony Pictures Animation, in came The Mitchells Vs. The Machines to restore my faith in what animation is capable of. With a style comparable to Spider-Man: Into the Spider-Verse and a satirical edge that puts The Emoji Movie to shame. The Mitchells Vs. The Machines is proof that animated films don't have to be made by Disney or Pixar to make an impression, as it is endlessly entertaining, heartfelt, and extremely hilarious. Do not miss this film!
#06.) In the Heights
Unless it is animation, the musical is a dying breed. The fact that Cats came out didn't help either, yet In the Heights revitalizes the genre with a vim-and-verve that is much needed in the medium. Packed with enough energy and show to keep its horsepower in check with the musical talent of Lin-Manuel Miranda. For shame, to anyone who missed out on this spectacular film!
#05.) The Green Knight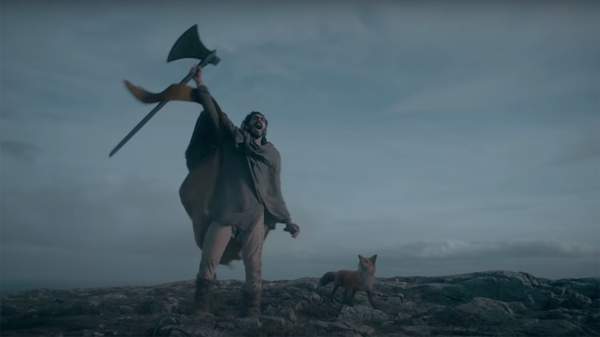 Mixing epic Arthurian fantasy with creative ambition, David Lowery's The Green Knight is a feast for the eyes. Every frame bursts at the seams with a visual flair that outmatches its slow pace. The road may be long and winding, but it can also be rewarding for those who have the patience to sit through it. The Green Knight is as interested in taking us on Sir Gaiwan's physical and emotional journey as it is in wowing us with its splendor. Out of all the films A24 has released, The Green Knight is the studios most immersive and engaging. The fact that its visuals and cinematography are not getting awards recognition pains me.
#04.) The Sparks Brothers
They say that a film is as interesting as its subject. The Sparks Brothers is indeed interesting on all accounts. Edgar Wright makes documentary gold as he showcases a pop duo who, despite their wacky and unique style, failed to become mainstream. The history on display with music footage and interviews with musicians make you feel like as if you have known Sparks all along. Who knows, this documentary may end up making you a fan of their music.
#03.) Shang-Chi and the Legend of the Ten Rings
Nobody expected Shang-Chi and the Legend of the Ten Rings to be as big as it was, but Marvel did it again. Combining elements of martial-arts with Marvel's brand of superheroism, Shang-Chi is on a league of its own while fitting in with the rest of its MCU bretheren. It is a film that will more than likely take your breath away as you are entertained with each moments. Simu Liu is great as Shang-Chi, and I would like to see more of his character in future MCU projects. As a movie, Shang-Chi is one of the best films the MCU had to offer!
#02.) Free Guy
If there is one movie that has saved the summer, it is Free Guy with Ryan Reynolds. Free Guy is the real definition of entertaining. Not a moment goes by where nothing is happening, as there is so much explosive action and tons of easter eggs that there is no room to stop. That's a good thing, for Free Guy is also extremely funny, with a love story that may be cliched at first, yet pays off in a big way. You could compare Free Guy to The Truman Show, The Lego Movie, Ready Player One, and all the rest. Yet everything about Free Guy works to its advantage. Why I missed this in theaters, I do not know!
#01.) Spider-Man: No Way Home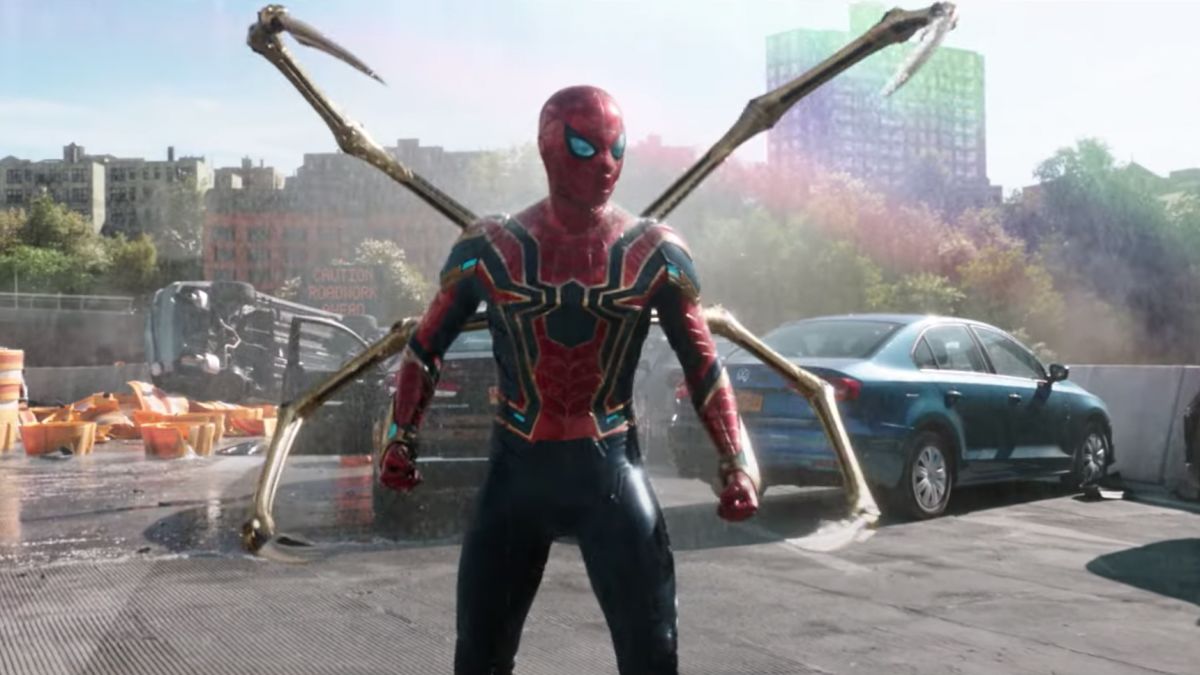 Let's be honest! No film this year has made quite an impact on me more than Spider-Man: No Way Home; I mean that with a passion! Not much can be said that hasn't been said already! It is an emotional rollercoaster from beginning to end! Everything about No Way Home delivers on every aspect that I could possibly imagine! It is the best Spider-Man film, the best MCU film, and the best movie I have seen all year! I could not sing its praises any more than I need to! I would definitely see it as many times as I possibly could! It is that great!
What do you think are the best movies of 2021? Let me know in the comments!