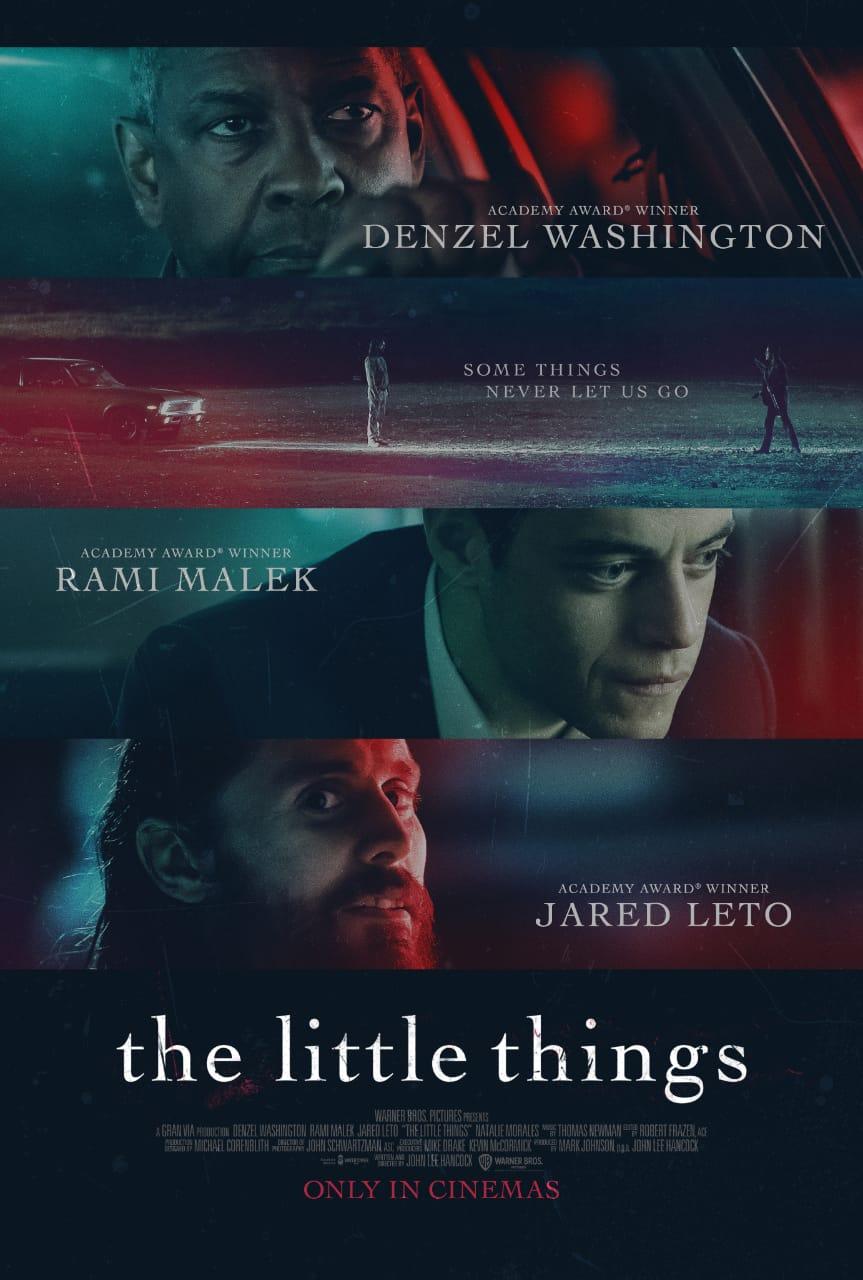 Once in a while, a film comes along that you only watch once that becomes nothing but a distant memory later. Said film could have a dramatic actor in a contrived plot, dealing with messy situations only for it as a whole to not go anywhere. It is a film so disposable that you are most likely to find it at your local dollar store, or $5 bargain bin at Wal-Mart. I am of course talking about The Little Things.
The Little Things is the newest film in the Warner Bros. lot to be released both in theaters and on HBO Max, though I don't even think it is worth even going out of your home to see (and not just because of the pandemic either). Instead, it is a film that does not do much with its story or genre, nor does it really have anything interesting to add either. It is just an excuse to give the likes of Denzel Washington, Rami Malek, and Jared Leto more work, though I doubt that anyone, except their fans, may even bother in checking it out. The promotional material even has the gall to play the "Academy Award Winner" card and pretend it is something special, when all it is is your typical detective crime-thriller comparable to the much-more interesting Se7en.
John Lee Hancock writes and directs this seedy tale of a serial killer committing heinous crimes against young women in such a graphic display, as we see dead bodies getting investigated, while two detectives; one, an experienced rugged cop who knows the ins-and-outs of every crime scene (Washington), and the other, a rookie with love for his family and faith in God (Malek), try to search for him. It is clear that we have seen this type of movie many times before that it is pretty easy to just write off and forget about it later. I don't even need to explain the story, you are getting what you see in a span of two hours.
The Little Things is a film that feels like it wants to be the next David Fincher film, though it is lower in the ranks of the previously mentioned Se7en , or Zodiac. In fact, it is probably disposable.
Grade: C-