Welcome to The Party!
Can you believe we've been at this for three years already? I'd like to thank every single one of you for continuing to support this project and allowing us all to discover some really cool stuff along the way! Today I have 32 submissions to share with you across multiple categories. So get comfortable with a nice warm beverage and enjoy everything we have to offer today.
How to Navigate
Below you'll find six categories that I broke the submissions sent my way into. Each will have a little intro following all the entries. The titles of each, as well as the author, will be a hyperlinked header so you can easy make the jump to each person's place. Following that, I will include a comment or two based on my experience with each entry. Hope you'll enjoy and find several new creators to dive into, I know I did!
Anime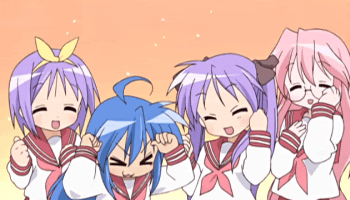 All the things anime. This is restricted to just written post, you'll see some great videos regarding the topic of animation further into the post but they are all great!
I really love the way Cody's website looks. It's so clean! Anyway, here's a look at Rilakkuma and Kaoru, a Netflix stop-motion anime (you read that right) that is so unique it's practically begging you to check it out!
Crow offers a detailed review of Fire Force's second season, 24th episode. Not much more for me to say here sadly as I was not fond enough of Fire Force to continue after the first season, and in spite of these sorts of efforts, I'm not inclined to return either.
Being honest, this isn't my kind of thing at all but Matt is someone who seems to have an eye for the good and the bad when it comes to ecchi content. Is this one worth your time? Read on to find out!
Here's a fun article. I've never once really given any thought to which Yu-Gi-Oh! iteration was better so I won't refute the list but you just might! Let them know your thoughts.
A new face to me, and they are here to offer five quick anime recommendations. Out of all of 'em I've gotta say 1 and 5 would be the ones I'd recommend the most. Now are all of these underrated? Maybe not, but then again, who really cares?
A philosophical mussing on the nature of seasonal anime viewing and the meaning of a "gem" in that context. Aria puts forth an interesting perspective, so now I gotta ask:  what do you think?
I can sense a clear theme in this month's showcase for the anime section:  space & mechs! While I'm not partial to this sort of thing I can really appreciate the enthusiasm and shear depth of knowledge being shared in this article and others like it. Even if this isn't normally your kind of thing, the stills used to break of the text are really amazing and worth looking at.
Woah, I can really feel the passion in this one! I don't really know anything about Haja Taisei Dangaioh but after having read this I can confidently say there's a lot to unpack in this post. If you are a mecha fan, or want to know more about while folks love this sort of thing, this post is a must!
We all know that Demon Slayer kind of exploded in terms of popularity but it's far from the first demon slaying story out there. Yu shares some other series that may tickle your fancy if you liked Demon Slayer. There are a combination of more popular and lesser known titles alike, so a bit of everything for new and old fans!
Here's something rather unique! Scott shares his love for SPACE and every kind of story anime has for them. It's actually a pretty fast read but one you should definitely check out as it feels like a weirdly under-talked about thing in the anime community.
Since I haven't gotten around to watching this yet and it's spoiler city, I don't have many thoughts to offer you here on the actual content. However, I can say that Zenith always puts in a LOT of effort when it comes to his stuff and this is no exception. If you love CGDCT, academic level analysis, and a heap of thoughtful introspection then this is the place for you!
I'll be honest, I did NOT enjoy Wandering Witch, but that's OK because Dewbond here did (well for the most part)! Sometimes it's nice to see another opinion, and in this show's case, it seems to have been rather contentious as to its quality. Did you enjoy this Fall 2020 series?
I'll let you in on a little secret, this was also a collaboration with K at the Movies. Don't believe me? Just check the link here. So here's the question for folks, who wrote what parts?
Commentary & Living Life
This is kind of a catch-all category for everything that didn't quite fit into the other sections. You'll see a bit of everything here!
I'm going to let this one speak for itself. Fred brings something unique to the table time-and-time again!
Learn from Two Happy Cats about an online concert and how it went. With 2020 being what it was, these kinds of virtual events were more popular. Did you attend any?
I'm sure you've all seen the meme, this time it's for blog progress! I love seeing these kind of milestone posts so go on over and give Matt a few kind words. Read some of his stuff while you are there too!
I do love a good pun! Reflections on 2020 seem to have been a popular thing for December, and I can hardly blame folks. Here's an interesting read from the best Christian-based anime/manga website I've ever seen. Even if you aren't interested in the religious angle, there's a lot of cool stuff on their site!
Rose spends some time musing and reflecting on 2020, which was rough for many to say the least. If you like little slices of people's lives then Rose is a person you ought to follow.
You guys are really getting spoiled here. Moya took a look at a whole bunch of things based on a random list provided by K at the Movies. Basically, this is a collection of several mini reviews covering everything from Netflix's The Circle to an anime favorite, A Silent Voice.
Film & TV
These submissions, though few in number, focus on film and live-action television. Some really cool stuff here!
K-Drama's have been on the rise, of this I have no doubt! There are a lot of titles out there and can be challenging to know which ones are good. So is True Beauty worth your time? Read on to see!
A look back at the earlier years of Doctor Who. I'm not a big fan of the show, but I know it's very popular! I found this interesting regardless.
Here's a REALLY cool post about a film I doubt any of you have ever heard of. While this could go in the "anime" section, the film is a stop-motion work that felt more at home in his category but I digress. If you love learning about niche films foreign films that have cool visual aesthetics, you gotta check this one out!
Gaming
Playing games is a fantastic pastime and you guys sure had some cool stuff to share!
Is all art political? That's a debate raging in the anime community and when it comes to video games, I also see a similar discussion. If you ask me, I'm inclined to agree with Richard especially with the kinds of examples he's provided. Join the discussion at his place!
Here are some cool games that you might want to check out! I haven't played any of them unless you count the Mario games… Still, the year seemed to be full of titles worthy of your time so give this one a look.
Literature & Manga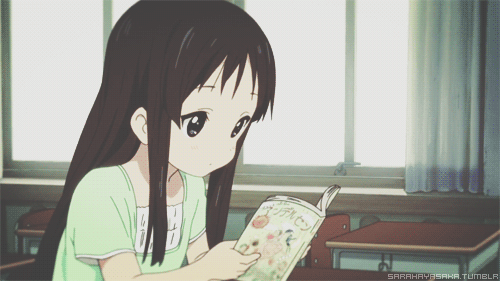 Real talk for a second, I think manga and literature can sit on the same pedestal, so since this is my turn hosting the showcase, they are! These entries include everything from reviews to commentary.
I don't really read manga but I can tell that some of the ones Al shared here are pretty good. You may just discover some cool titles to check out, so go have a look!
Exactly what it says on the tin. If you like this sort of thing be sure to check out Takuto's other 25 Days of Manga posts (or anything else he does for that matter). I really enjoy his stuff, even when I'm not particularly in the loop on a given topic.
Want some manga recommendations? Nabe has 'em! She shares three romance manga that all sound like they are worth checking out. It's a quick read, and I'm sure you'll find something new despite there only being 3 recommendations.
Megan shares a bunch of cool things from their reading list. I'll admit, I'm not much of a reader-for-pleasure but I've followed Megan for a long time as her recommendations are always interesting.
Video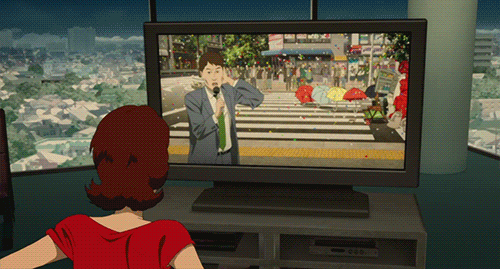 One category I've always wanted to see a lot more of in the showcase, and you guys did NOT disappoint! You'll find fantastic videos here.
I have followed MIB for YEARS and only just vaguely knew he sometimes made videos. So I was somewhat surprised when he asked if he could submit this charming (and fairly goofy) ad he made. Of course, I said yes! It's silly, but that doesn't stop it from being fun. Personally I think it runs a little long at nearly 2 minutes but it gets the point to you.
A Year In Sakuga – An Analysis & Review | GITM Podcast Ep. 74 by Get in the Mecha/Jamal
Hey a podcast! That's pretty cool. You can watch it as a video or listen from their site. I've listed to some of Jamal's podcasts in the past, and while I personally think there's a bit too much meandering, I do believe his content is ultimately worth your time. Interesting stuff and a variety of anime related topics covered.
Chris is always hard at work with various projects. Personally, I'm surprised he didn't share his latest BIG project, "Extra/Normal", which is a book he's writing. I digress though as he shared a cool video about No Game No Life, so check 'em both out maybe!
New to #Controversed? This was something put on by the wonderful Moya as one of my monthly Discord events. If you want to learn more, check out Moya's post or my own. As for K's work, it's a really funny video featuring some of the most audacious comments he's ever received. Also it's a collab, so really you are getting extra bang for your buck here!
A Quick Call to Action
Before we wrap up, I want to remind you that The Showcase is made possible by community support and participation. That's why if you like this project, please consider signing up to be a host for 2021. You can find the sign up here. For more information please visit this page here.
Thanks For Joining!
That's it for this showcase! I hope you enjoyed yourself and discovered some great content along the way. Please join us next month where Infinite Zenith will be our host! Until then, continue making wonderful content and supporting your fellow creatives. I'll look forward to all the AMAZING stuff you create!