Villains are supposed to be the most despicable, conniving characters on the screen. So why do we enjoy them? You could say they have a charm to them, or they can be just darn entertaining. However, I believe a villain song could be a major factor in why we love them so much. The villain song can explain their intentions, provide depth as to why they are who they are, and are just plain badass all around. These are the songs that I have found the most entertaining and what make it hard to hate them!
#10.) "Gaston" – 'Beauty and the Beast'
Out of all the Disney villains, Gaston from 'Beauty and the Beast' is my favorite. He is hilarious, brutish, egotistical, and more importantly, enjoyable to watch. While "The Mob Song (Kill the Beast)" solidifies his status as pure evil, I have to give the spot to the song that tells you all you need to know about the character, from the many descriptions his lackey, LeFou, and other patrons at the bar use to praise him, to the ego Gaston portrays throughout. "Gaston" is a fun romp that is good for karaoke nights at the bar or fun get-togethers.
#09.)  "Sweet Transvestite" – 'The Rocky Horror Picture Show'
You know it! You love it! How could I not include it? If there was any song that served as a good villain introduction in any movie, it would be "Sweet Transvestite" from 'The Rocky Horror Picture Show'. Before we see Tim Curry flaunt his high heels and fishnet stocking while dressing in makeup and drag, we only have heard him be referred to as "The Master", but we were never prepared for the surrealism that was Dr. Frank-n-Furter until we see the shoes tapping in the elevator mixed with the jazzy beat that accompanies it. No one can do it like Curry!
#08.) "I'm So Ronery" – 'Team America: World Police'
'Team America: World Police' may not be as much of a musical as the rest of the movies on this list, but it has its share fair of funny songs that could substitute for one. One of these songs is "I'm So Ronery", sung by a marionette Kim Jong Il as he expresses disdain at no one who takes his plans seriously. It plays like a sad solo, yet is mostly played for laughs as we hear the angry North Korean dictator sigh and sob. Is it offensive? Yes. Tasteless? Definitely! But I'll be damned if it is not a fun number all the same in a soundtrack that is just as hilarious!
#07.) "Friends on the Other Side" – 'The Princess and the Frog'
If there is one thing we have learned while watching 'The Princess and the Frog', it is to not trust the Shadow Man, yet with a song like "Friends on the Other Side", it is hard not to succumb to the charms of Dr. Facilier as we enter a world of voodoo, witchcraft, and black magic. The vocals of Keith David to match are as smooth as butter and the jazzy tone snatches you along with Prince Naveen and Lawrence, promising you riches untold and a better life, until it is too late, ending off with an eerie tone as we watch the magic unfurl. Dr. Facilier is a force not to be reckoned with and this song tells us to beware.
#06.) "A Professional Pirate" – 'Muppet Treasure Island'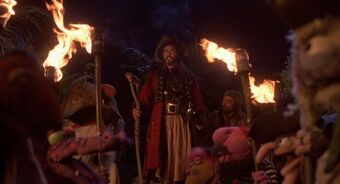 Tim Curry makes the list again; this time as conniving pirate Long John Silver, and this may be one of his best roles. It is clear that he is having fun (I mean, why wouldn't you when working with The Muppets!). It shows even more in this swashbuckling number which tells us Long John's backstory and tries to sway Jim Hawkins into joining his crew. Never has a song from a Muppet movie sounded so epic!
#05.)  "Magic Dance" – 'Labyrinth'
David Bowie may no longer be with us due to his passing in early 2016, yet he left us songs for us to remember him by. His most famous performance is that of Jareth the Goblin King in 'Labyrinth', which he sells with his demeanor. Women wanted to be kidnapped by him, and men wish they could pull off his moves. Yet no other song was as memorable as "Magic Dance". In a movie filled with wacky puppets, a young Jennifer Connelly, and bad green screen, this musical number is a delight, even if you were not a huge fan of this Jim Henson 80's classic (I am one of those people who initially did not like it on first viewing), this song was magical enough to make you dance and sing along to its rhythm.
#04.) "Hellfire" – 'The Hunchback of Notre Dame'
Judge Claude Frollo is a complex villain. He claims to be doing God's work, yet is filled with demons of his own. Not to mention, the murder of Quasimodo's mother and attempted murder of Quasimodo himself, yet his complexity comes in the form of a ballad explaining his lust for the gypsy Esmeralda. He is placed in a battle between wanting to obey God and his own sexual repression, claiming that if she does not love him in return, he will "burn down all of Paris" (Seriously, why was this movie rated G again?) It is an epic villain song that fills you with chills and wows you with every fiber of its being.
#03.) "Be Prepared" – 'The Lion King'
Let's look back at the Disney villains with epic songs. Gaston is egotistical and is not afraid to show it, Frollo is complex, yet Scar is conniving all the way through. No song shows simple evil quite like "Be Prepared", which Scar tells his hyena lackeys his plan to kill his brother Mufasa and nephew Simba, so he can take over the throne. Equal times dark, eerie, and fun, "Be Prepared" may not make you side with Scar, but its tune is fun to sing along to, which is a shame that it has been shortened in the inferior "live-action" remake.
#02. "Mean Green Mother From Outer Space" – 'Little Shop of Horrors'
To be fair, most of the songs in 'Little Shop of Horrors' could be perfect candidates for villain songs, yet I had to give it to the only song that was written specifically for the 1986 film version of the Off-Broadway musical. It is quite a fun little number that shows just how bad Audrey II can be and that you should keep clear as it destroys Mushnik's shop and attempts to kill Seymour. No matter which version of Frank Oz's cult classic you prefer, whether it be the theatrical ending, or the director's cut. This song is a dance-along romp with Levi Stubbs' vocals to cement it.
#01.) "In the Dark of the Night" – 'Anastasia'
I know that not too many people would say that this is the best villain song in history, but I consider "In the Dark of the Night" from 'Anastasia' to be bad-ass in more ways than one. Sinister villain? Check! Motivation? Check! Minions singing with the chorus! Double check! Plus, you have a rocking beat to go with each verse as well as a chilling, brightly-colored atmosphere. I still get amazed whenever this musical number comes on and go back to it!
Honorable Mentions:
"Davey's Song" – 'Adam Sandler's Eight Crazy Nights'
"Let's Talk About Me" – 'The Muppets'
"Trapper Song" – 'Cannibal! The Musical'
"It's a "B" Movie" – 'The Brave Little Toaster'
"I Put a Spell on You" – 'Hocus Pocus'
"Hit Me with Your Best Shot" – 'Rock of Ages'
"Toxic Love" – 'Ferngully: The Last Rainforest'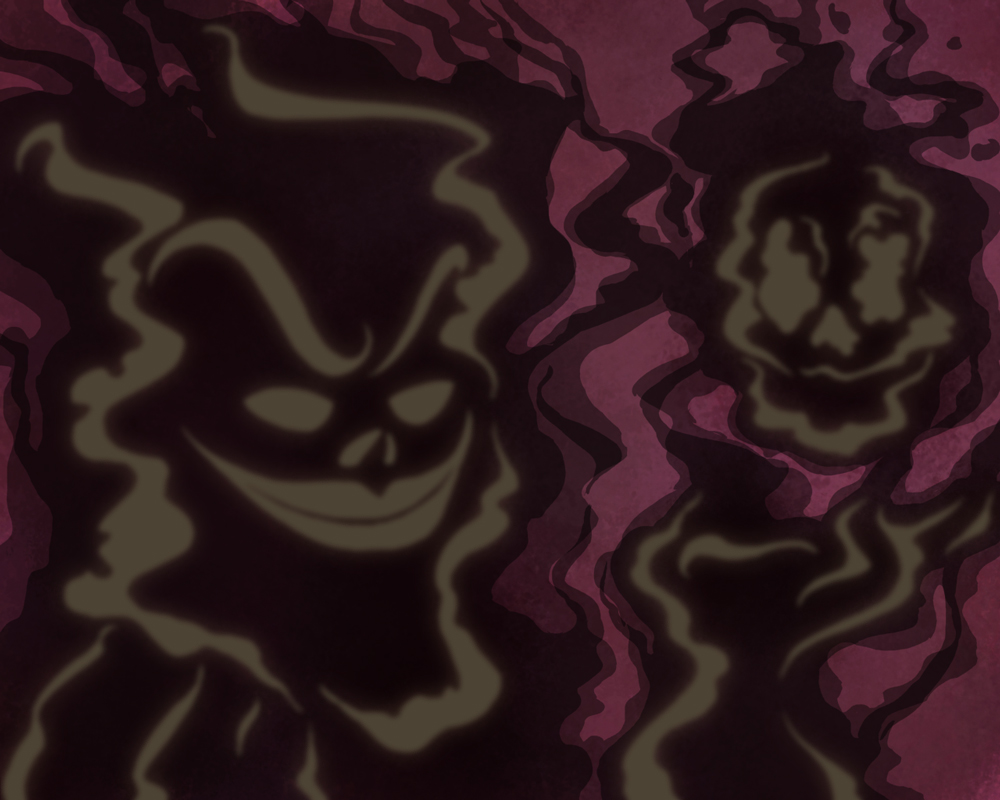 "Scrooge" – 'The Muppet Christmas Carol'
"I Can Change" – 'South Park: Bigger, Longer, and Uncut'
"Big and Loud" (Reprise) – 'Cats Don't Dance'
"My Lullaby" – 'The Lion King 2: Simba's Pride'