Welcome to The Party!
This is the first showcase of the year as well as the decade, and if this is any indication of what's to come, then we are in for one fantastic year for this program! Today we are celebrating the second anniversary of Jon's Creator Showcase along with 50 other wonderful individuals who decided to participate this month. Along with the usual posts, you'll also be seeing some "best of the decade" submissions from several folks. With that, let's dive in!
How to Navigate
Below you'll find six categories that I broke the submissions sent my way into. Each will have a little intro following all the entries. The titles of each, as well as the author, will be a hyperlinked header so you can easy make the jump to each person's place. Following that, I will include a comment or two based on my experience with each entry. Hope you'll enjoy and find several new creators to dive into, I know I did!
Anime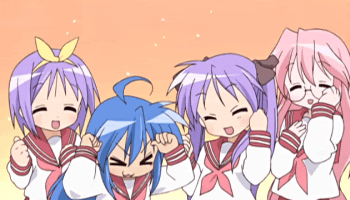 All the things anime. This is restricted to just written post, you'll see some great videos regarding the topic of animation further into the post but they are all great!
Having not known anything about Beastars before, this writing makes me think it might not be a show for me. Still, I am a little curious about it so I should check it out. Regardless, you should give this a read to gain a new perspective on the series.
Great review of Girls und Panzer. I pushed Scott to watch this a bit, so did he like it? You'll have to read on to find out!
Looking for another great community project to get involved with? OWLS, or Oatku Warriors for Liberty and Self-Respect, are a bunch of fantastic folks who get together monthly to explore a singular topic through anime and manga. Takuto here shares his top 5 (excellent) posts that he wrote, but you may want to explore the work of others as well. You can find more info about OWLS here.
If you are worried about spoilers, no need! Nabe-chan discuses how season three of Pyscho-Pass exceeds expectations after the lackluster second season. While I don't really agree with all the points made here, I think season three has a bunch of issues, I can agree that it feels more cohesive than season two. Either way, you should give this one a look.
2019 was a great year for OP's and ED's, which is exactly what Tiger's list is all about. Getting it down to only 15 entries (with a few honorable mentions) must have been tricky! You may not be surprised by some of the songs on the list, but there were some unexpected entries here. My only complaint is the lack of a certain Domestic Girlfriend OP.
I've got to say, I don't really play favorites with these showcase submissions, but out of all the entries I've received, this was the one I was most excited to read. The Great Passage is an anime I think is really fantastic, so somebody else sharing in that enjoyment was something I enjoyed seeing. Give it a read, and consider giving the show a watch too!
Iniksbane comes at us with a post regarding another community project of mine, #AniTwitWatches. This time we watched School Days for the 3rd season of the watch. So why should we hate Makoto (if we don't already)? You'll have to read on to find out!
Dewbond tries their hardest to convince me to watch High School DxD by giving a fairly detailed discussion about the main character and the final arc of the series. While I wasn't swayed in my thoughts, this just isn't a show that interests me, it was obvious that this post had a lot of work put into it. Even if you are like me and not really interested in this anime, this post is still worth the read.
Not sure what shows you may want to watch in 2020? Well, me neither! When I was going through these, I was still finishing out 2019 stuff. Still, there seems to be a lot of excellent titles headed our way so why not discover a few with Mia?
Anime has been known to be a source of inspiration for a lot of folks. In this article, Rai shares 8 quotes from anime that resonate strongly with them. There are some excellent quotes here!
Annie discusses her personal traumas and how they relate to the themes in the anime Banana Fish. It's a very obviously personal post that was clearly written carefully by the author.Even if you haven't seen Banana Fish like myself, I'm sure you'll enjoy reading this post.
Sometimes you just want to speculate about a show you enjoy. Here the author does just that, and they clearly enjoyed themselves while doing it! While I couldn't tell you if their is any merit in this speculation personally, it was still fun to read through.
I have yet to see the Bunny Girl Senpai film, so this was an article I didn't read in full. However, the parts I did read (because I felt they weren't overly spoiler-y), actually got me interested in checking the film out. I wasn't in love with the series proper, but maybe this movie will be exactly what the Dr. ordered?
Crow sent in an older review of theirs where they take a look at the return of D. Gray-Man with the HALLOW series. I've always wanted to give this show a look myself but just haven't gotten a chance, after reading this, I really should consider looking into it again. Who know, maybe you will too.
I had NO IDEA what ID: Invaded was about. The images I've seen reminded me of Gantz, but only in visuals. However, it turns out this is a mystery show of sorts that takes place in dream worlds. I've been playing a ton of AI:  The Somnium Files, so I'm sure to enjoy this. I'm glad this article was submitted to the showcase as it has gotten me excited to get around to this one sooner rather than later.
An older post, but an excellent one! That makes it right at home with our second anniversary of the showcase and best of the decade. There's been increasingly more discussion about autism and those who are autistic in the anime community, so be sure to give this article a read. A post that is surely to be relatable to some and for others, grant a little perspective.
This is actually a last-minute entry into the showcase because I almost missed it. That's why I want to take a second to remind you guys the importance of using the hashtag (#TheJCS) when making a submission for the host. If I hadn't been triple-checking stuff, I would have completely missed this awesome work of art!
Derek shares an older group watch collaboration, but it's not quite what you may be expecting. Instead of just discussion the first few episodes and introducing the initiative, Derek spends most of this article discussing his history with the franchise and why it means so much to him. You may just find the enthusiasm infections and decide to give the series a try for yourself!
Out of all the folks I engage with the most in the community, K is one that's relatively new to that roster. However, as I'm sure you'll find, each interaction with them has been pretty fantastic. Filled to the brim with wit, comedy, and clever presentation that you're sure to enjoy reading this review of the Evangelion franchise even if you don't agree with all the points made here.
Zenith always brings a level of quality and depth to his posts that never ceases to amaze. Even for taking a look at a singular OVA like this one, you'll find a fairly hefty review that digs deeply into why you should watch it. If you haven't given his stuff a look before, this may not be the best place to start, but it will demonstrate the hard work and dedication put into each piece.
Here in the blogging community, I don't think Karandi needs much of an introduction. If you haven't heard of her, then here's a great place to start with her take on bullying in anime and how it's portrayed. The post is an excellent conversation that I'm sure even non-anime fans will enjoy.
Ah yes, the age old question:  Which is the best season of Voltron? To my surprise, Jack's submission to the showcase was actually a collaborative post! You'll find several perspectives here and their justifications for why their pick for best season is right. It was cool to see, even for somebody like me who hasn't really watched much Voltron.
It's rare that an anime gets to see a readaptation, but when it does, it can be a lot of fun to see how things have changed between the two versions. That's exactly what Ashley does here in part three of their careful examination of the 2015 series compared to the 1992-1993 OVA's.
A quick little review of The Morose Mononokean series. I haven't seen this one myself so I don't have a whole lot to say here. It's a fairly quick read so consider giving it a look even if you haven't watched it either.
Fred shares a personal post about Kimi ni Todoke while also making a compelling case for checking it out. You should certainly give this one a read!
Wrapping up this category is a post by yours truly. This has been climbing FAST to be one of the most popular articles on my websites. Join me for a discussion on Fire Force, fanservice, and my general thoughts on the two as it relates to other works.
Commentary & Living Life
This is kind of a catch-all category for everything that didn't quite fit into the other sections. You'll see award posts, fanfiction, and life advice below!
Come learn some more about Keiko through a fun tag. There are all sorts of these that go around and they are a great way to learn more about your fellow bloggers. Maybe you'll decide to join in the fun for this tag as well?
Y'all like fanfiction? Annlyel shares a post where they talk about one that they recently wrapped up, but still wants to expand on. Additionally, some other projects are mentioned here as well. Maybe that'll get you excited as they seem to write about everything from Star Wars to Batman.
Addiction impacts a lot of people both directly and indirectly. It's one of those things that isn't always understood well. Even if addiction hasn't caused any problems in your life, I encourage you to give Fruits of Addiction's writing here a read as it grants perspective on the issue that only an addict themselves can really provide. While the post only mentions this offhandedly, they are releasing a book too so consider giving that a look.
While this article is dated and perhaps a bit pretentious, this conversation of narrative over message has been one that I've been having an increasing amount. It seems that a lot of creative works get praise for attempting to buck trends or make a statement on something even when that causes the actual narrative of the work to suffer as a result. Of course, messages in art aren't a bad thing, I'm all for them, but there has to be some balance which is what this article is really all about.
Film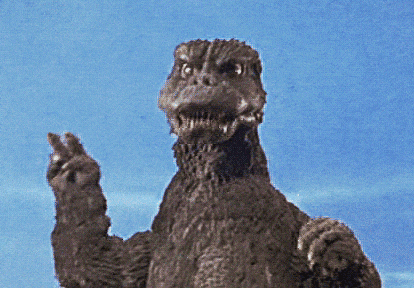 Not a ton of film posts this time around, but they still deserved their own section. As the category suggests, these are submissions centered around film.
Alright, not going to lie to you all here, I hate Rocko's Modern Life. That's why I wasn't really enthused about reading this one. However, I am a man of my word and went through every submission, so this was no exception. While this is a review of sorts, it's a lot more than that, and something you likely won't expect going in. I encourage you to give this a read!
When it comes to Godzilla, some films are more respected than others. That's why when Joe put in his review of Son of Godzilla, I thought this was an interesting choice for the showcase. Sometimes a film that isn't that good can still be enjoyable, and he does a great job explaining why.
Gaming
Playing games is a fantastic pastime and you guys sure had some cool stuff to share! You'll find reviews, discussions, and even an awesome diorama below.
I've never heard of Clumsy Rush before but thankfully Mahddyboy here decided to to submit their review to the showcase. You'll find some info about a silly sounding party game that is sure to be a hit for Switch and Xbox owners.
Matt shares some characters that would make for fun additions in the Dragon Ball FighterZ game. While I am not really a fan of games such as these, I know that character selection matters, especially if it's tied to a franchise like this. Do you agree with Matt's picks?
Sometimes you just want to look back and exclaim why you love something from your past so much, even today! That's exactly what Naja does here with Pokemon, something I'm sure most of us have enjoyed at one point in time or another.
A great look at the game, Neir Automata. While this certainly has received a lot of praise from multiple sources, Keni explains why the game should be a must-play for both veteran video game players and newbies alike. It certainly has me convinced to give it a shot sooner, rather than later.
It's no secret that fictional geography is often inspired by the real world. Join Pete as he takes you on a journey through Pokemon's Sword and Shield where he shows you just how true to life the locations in the game seem to be.
I'll let the tweet speak for itself here. Pretty awesome!
Literature & Manga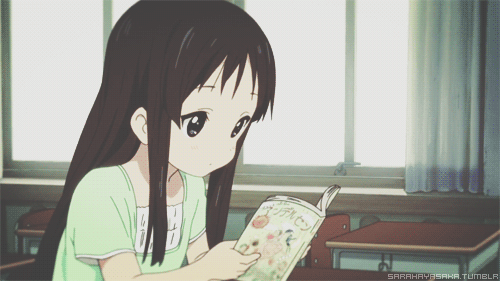 Real talk for a second, I think manga and literature can sit on the same pedestal, so since this is my turn hosting the showcase, they are! These entries include everything from reviews to commentary.
I'm not much of a manga reader, something that probably doesn't surprise many of my readers. However, Al is! She has a review of a pretty weird manga, but it sounds pretty good (and funny). Check it out!
Taryn shares their first book review! Everybody has to start somewhere when they decide to tackle taking a look at new stuff, so go show your support and give this a read.
Purple explores the differences between the Manga and Film of A Silent Voice. While some of the complaints raised here feel a bit shallow, or something I think most people could have picked up on, there are still lots of interesting differences discussed here. I'm sure you'll learn a thing or two if you haven't experienced both already.
A really interesting review about the sex-worker isekai. Don't write this one off just because of the subject matter, trust me, you'll regret it!
Right, so this isn't at all my sort of thing but maybe it's for you. Matt does a great job selling why this story is worth your time, showcasing both artwork and dialog. Consider giving this a look.
Sam brings us a review of "The Emperor and I", a short manga about a girl who discovers an emperor penguin in her refrigerator. It sounds enjoyable, and the fact that it's short is a real bonus since you can enjoy it in an afternoon or two (which I may just do after reading this). Additionally, the manga is in full color! A real treat for those who regularly read manga, and a plus for those like me, who don't much. You can give this one a try for free via Viz right here.
Video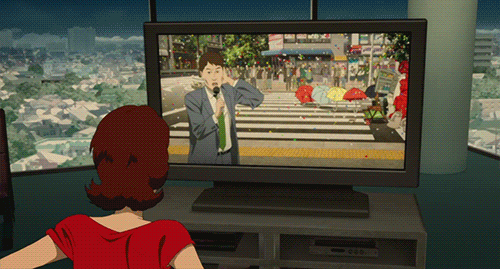 One category I've always wanted to see a lot more of in the showcase, and you guys did NOT disappoint! You'll find fantastic videos here.
Pretty much what it says on the tin, celebrating some cool stuff from 2019! While you are there, I'm sure they'd love to hear some of your favorite things from last year as well.
I remember when the showcase first started and getting any YouTube folks on board with this seemed like a pipe dream. Anyway, Seeweed Ambassador talks about how We Never Learn and why the show was a drop for them. Unless you are a crazy person like me, you probably drop shows too and it can be interesting to hear the reasoning for why a show ultimately makes the cut or not.
This is just the introductory video, be sure to actually check out the whole playlist!
You may not realize it, but you've probably heard of anime director Osamu Dezaki, or at least his work. As I prepare to watch The Rose of Versailles at the time of writing, it was fascinating to learn more about its director. Here you'll find an excellent playlist of videos put together by Shaybs that explore Dezaki's career, as well multiple facets of his directorial style. You should definitely give this a look!
Here's a short video that's… interesting. It's easy to zone out in certain conversations, and that seems to be the point of the animation here. However, I really couldn't say, so give it a watch yourself and let me know what it all might mean.
This is another intro video. You can find the whole playlist here.
An exploration of several Mad House films by Steve McCarthyll. Each of the videos are quite good and well worth the watch, you are sure to find a few films that you probably haven't heard of before. I know I did, and learned a thing or two along the way as well.
I've never really been that big into the Castlevania franchise, but I know this is a staple for many in the gaming community. Here you'll find an excellent video by Screaming Fox covering Aria Of Sorrow. Great editing, presentation, and pace makes this roughly 23 minute video feel short while still packing in plenty of great information.
Here's another game I haven't gotten around to:  Fire Emblem Three Houses. However, I enjoyed BLAZINGKNIGHT's video going over their top 8 Black Eagles members. Some of the characters sound fun and I would like to give this game a play someday if able.
Thanks For Joining!
That's it for this showcase! I hope you enjoyed yourself and discovered some great content along the way. Please join us next month where Infinite Zenith will be our host! Until then, continue making wonderful content and supporting your fellow creatives. I'll look forward to all the AMAZING stuff you create!