Welcome to the Fourth #Anitwitwatches!
After the contentious School Days, I decided to mix up the poll considerably since that show was a trial for some folks, even if everybody seemed to largely enjoy the experience. Of these shows, only one of them has escaped my viewing before but I put it on the poll with the thought it had no chance. Wouldn't you know it though, Girls' Last Tour took home the gold!
Below you'll find information on what the watch is as well as the schedule for this fourth season of #anitwitwatches. Thank you to everybody who has participated in the past and all of you who will be joining for the first time with this series!
What is #Anitwitwatches?
This is a weekly community event meant to bring folks together to revisit old favorites and discover new shows. It's meant to be something you can get as involved in as you want, there is no pressure to participate every week or every watch, but we'd love to have you to share in the experience and discuss the shows we are watching all the same!
I was inspired to do this after seeing the "rewatches" that people do over at Reddit in the r/anime sub. Since I interact with a lot of you guys on Twitter, I thought it would be the perfect place to do something similar! That said, even if you do not have a Twitter you can still join in by posting any content via WordPress, YouTube, or whatever suits your fancy. If you do, be sure to send me an email at jonspencerreviews@gmail.com so I can share your wonderful creations!
For everyone else, simply watch the episodes for the week based on the schedule below. Make sure to use the hashtag, #anitwitwatches when you do, and that's it! Discuss with the other folks participating, create content, and generally just have a fun time!
This next show was chosen based on YOUR votes, so let's get to the watch schedule.
Girls' Last Tour Watch Schedule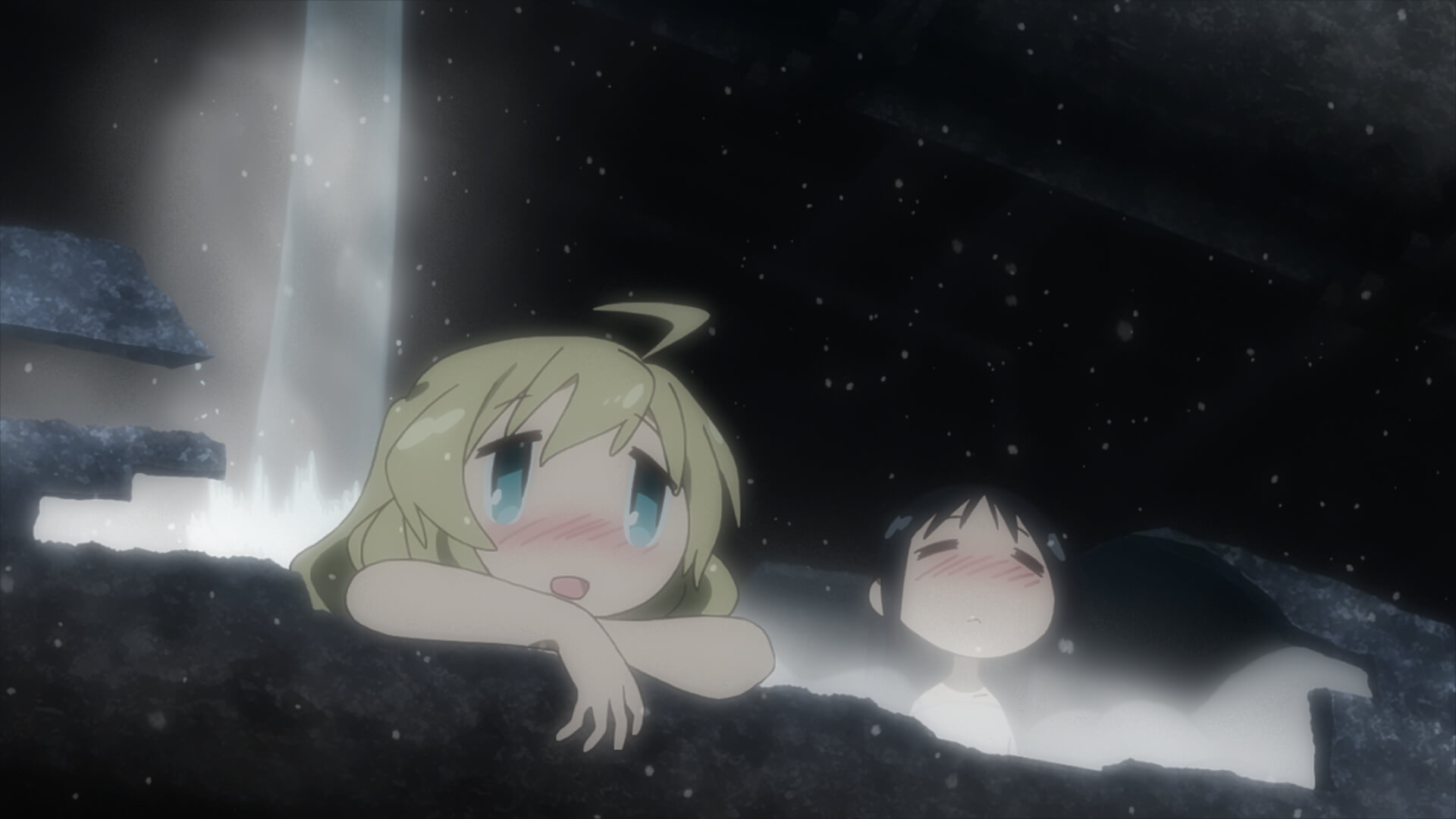 We will be taking a 1 week break, meaning that we will NOT be watching anything for the week of 1/26/20. This is to give me time to properly prepare for hosting the watch and give everybody else a little break before starting something new. Plus I need to wrap up the showcase stuff for the end of that week. We will be keeping the Monday time slot for this watch after careful consideration and feedback.
If you have not done so, you can see where you can watch School Days for free, and legally, by using because.moe. Unfortunately, I cannot realistically check all regions but I aimed to make this as accessible as possible. That said, I won't stop you from doing what you need to in order to participate. The more the merrier!
Here are the dates (all Mondays) and the episodes for each:
1/27/20 – Break

2/3/20 – Episodes 1 & 2

2/10/20 – Episodes 3 & 4

2/17/20 – Episodes 5 & 6

2/24/20 – Episodes 7 & 8

3/2/20 – Episodes 9 & 10

3/9/20 – Episode 11

3/16/20 – Episode 12
Since I haven't actually seen this show, I did the best I could based on the episode descriptions (doing my best to avoid spoilers). It seemed to me that doing doubles for all but the last 2 episodes would suit the show nicely sans the final 2 episodes. That'll make this watch 7 weeks long with the usual break at the start. I hope you're excited to watch this one and I look forward to all the excellent discussion!