More Than Expected
When it comes to short-form shows, I really haven't watched that many. There's I Can't Understand What My Husband is Saying as well as Tonari no Seki-kun, and not much else in terms of what I've actually bothered with (I'm sure if you looked there are one or two more, but the titles I listed are what sprang to mind). The former being a show that I wasn't super into and the latter being a pretty big hit. So where does Null & Peta fit into all this? Someplace in the middle.
It's not like I go out of my way to avoid these shorter shows, it's just most of the time they aren't that great or they don't see any real distribution. That's why when I saw that Crunchyroll had picked up Null & Peta, I decided to check it out since I was interested in the show's premise:
Genius inventor Null tragically loses her older sister Peta in an accident. To get over the grief, Null develops "Peta Robo," a robot with the same characteristics as her late sister. However, the robot is a little different as to what Null expected.

-MAL
It seemed to me that the show would have a nice blend of comedy with an occasional serious moment, which is my general preference when it comes to something like this. I was right in this assessment, and while I can say that there's more going on than it first appears (it's not really even that hard to figure out), the production didn't skip any beats in ensuring that the show lands.
Additionally, at exactly five minutes per episode, you aren't risking much by watching this. There are 12 episodes in total that utilize their time well… mostly at least. One episode didn't quite jive with me like the others, but it wasn't anything that ruined the show.
As I said, everything generally comes together to deliver a great product. The jokes are funny, the animation is nice, and all the other elements play nicely with each other. It was a smart move to ease into the more serious parts of the show, that while being predictable, felt natural in their execution.
My only real complaint with the series is the lack of an ending theme, or really an ending anything. Don't confuse this with the show having a lack of resolution, it does have that, what I mean is the episodes end abruptly. You can sense when this is going to happen, but it causes dialog to get truncated, and worse yet, some moments to lose impact.
The only trailer I could find is for Brazil but there's not a lot too this one…
Finally, I wanted to mention that this seemed to be a precursor to a game that is yet to be released at the time of writing (1/9/20). I'd be interested to see how that ties into all of this and if the game itself is any fun. I'll leave a link to the game here so you can check it out if you'd like.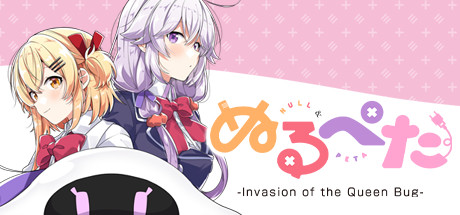 ---
With that, I'd love to hear your thoughts on Null & Peta. If you decide to try the game out, I'd also enjoy hearing about your experience there too. Want to support my writing? You'll find my donation buttons below, to which I'd be eternally grateful for you checking them out. Thanks for stopping by and I can't wait to see you again soon!