This Guy Finally Got a Clue?
After the first season of this, I don't think any of you are really surprised to see that I followed up with the second season. Netflix sniped the licence on this one, so I'm a bit later to the party than I would have liked to be. In any case, I can confidently say that my review of season one, still applies to this, but I have a few additional thoughts specific to this season.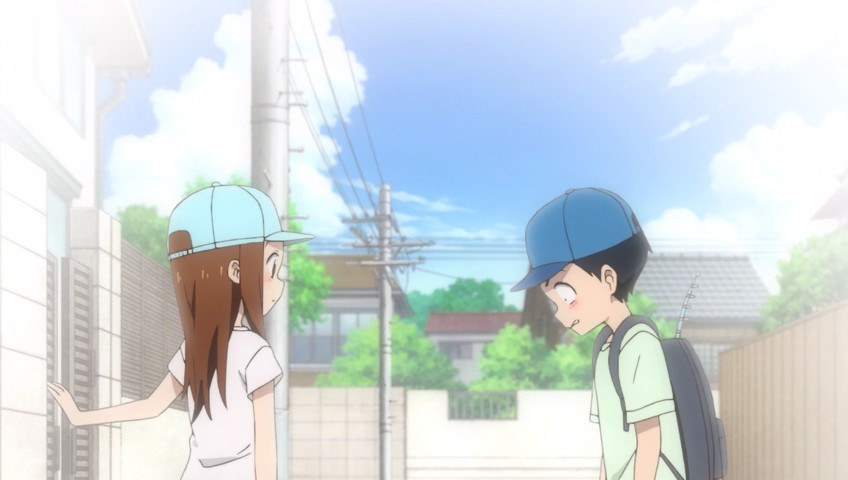 While not the biggest deal in the world, the English voice cast was different than what we had for the first season. When I learned Netflix got this one instead of Funimation, this was a concern of mine. In fact, I wasn't even sure this second season of Takagi-san would even see a dub as a result. However, it did, and most of the voices were close to what I expected them to sound like. Some so close, I didn't think they were even recast until I checked, granted, I did watch the first season back in 2018, so this may be more jarring if you move immediately from one to the next.
Putting that aside, I have only one minor complaint, and that's the missed opportunity with the ending. Don't get me wrong, the ending is great! However, earlier in the season, episode 7 to be exact, there's a brief flash of Takagi as an adult looking back at the photo that opens the episode. Seeing that this has another manga series where, spoilers, Takagi and Nishikata work out, I thought for sure we'd see some kind of scene like this for the finale.
No such luck! Instead, it's a cute scene where they basically start dating formally. Though, it's still very early in their relationship, it's exactly what most people expected. As I said, this is a minor complaint, but it's the difference between this having been a perfect 10/10 compared to just barely missing the mark.
Normally I put the trailer here, but there aren't really any (that are translated). Enjoy the OP instead!
If you had any reservations about starting this series at all, I can safely say I recommend it. Takagi-san is a warm show that wants to put a smile on your face. This will make for a perfect show when you want something on the lighter side to get absorbed in for awhile. The likable cast, great designs, and overall excellence of the series is sure to be a hit!
---
Now I'll turn things over to you, did you find Takagi-san season 2 to be great as well? Did you notice the recasting in the dub? Let me know in the comments below! If you enjoyed this article then please consider a donation via my Ko-fi button or becoming a Patron today. As always, thanks for reading and hope to see you again here soon!