Alright, Hear Me Out
Lately the discussion on the fanservice in the continuing Summer 2019 series, Fire Force, has gotten a little out of hand. It seems that you are either in favor of these sexy interludes or strongly against them. While I hold my own thoughts on this myself, I would like to address each of the main points in this discussion and explain why I think this has gotten a bit crazy. If you take anything away from this it should be this:  You are allowed to voice your thoughts on a show, but don't push some agenda on to other people, or speak to how something effects them. Get off your damned high horse.
So with that kind of edgy introduction, at least by my standards, out of the way, let's start by addressing each point one at a time. I'll certainly say things you won't agree with, but I ask that you read through my entire writing here before jumping to the comments. Give what I have to say some thought too, I'm not trying to tell you that fanservice is good or bad, nor am I about to tell you how to feel about it; rather I want to address why this particular case has merit on both sides of the discussion.
The Situation Thus Far
Currently, at the time of writing, I am up to date with Fire Force, having freshly watched episode 19. This debate about fanservice began pretty early on with the introduction of Tamaki, an unfortunate girl who often falls victim to her self-described "lucky lecher lure". In these moments, the impossible becomes reality and your typical ecchi scenes occur with the other cast members, usually male.
One side argues that this fanservice in particular is bad for the series, that it hurts the flow of the story, or the narrative in general. The other side of the line states that this kind of thing is common in both anime and manga, as they say, "if you can't handle it, then don't watch it". Of course, this is a somewhat simplified view of the situation at hand for easy understanding, so be aware that there is some nuance and complexity that you may have experienced yourself beyond this. Now, to the core arguments.
Has Everybody Forgotten About Blair in Soul Eater?
This is something I've seen brought up a lot of times when talking about the general inclusion of fanservice in Fire Force. In case you are unaware, the creator behind this series was also behind another well-liked anime and manga, Soul Eater. In Soul Eater, there is a character named Blair who's only real purpose, at least in the anime, is to provide fanservice and get the plot started.
While I don't really personally care for how this is integrated, I have no problems saying that there is absolutely nothing wrong with it happening in the show itself. It's a little weird since the rest of the anime doesn't really have a lot of stuff like this, but it isn't anything that really has upset a lot of people watching. Obviously, what's going on here isn't that big of an issue outside some fringe viewers.
The reason for this is pretty simple. The kind of fanservice here is pretty tame, relatively isolated, and feels natural in concerns to the character in question. All of these things are important to consider when talking about why this fanservice discussion about Fire Force is happening at all.
Now, a counter-point to this is that the anime cut out a lot of things, in turn toning it down, but as I haven't experienced that manga, and the fact that this is a conversation about ANIME in particular, I can't really comment on it. To the folks pointing to this as some magic defense for Fire Force, sorry, but it really doesn't have any bearing here, which is why the next point is…
The Manga Has This/You'd Have Known if You Read the Manga/Creator's Vision
Guess what folks? We are talking about the anime here, not the manga. Great, Fire Force has this fanservice in the manga? It's a 1:1 adaptation? Ok, that's good I suppose, but guess what? If I were to read the manga right now, I would bet my life that all the folks complaining about the fanservice would still do so here as well.
Going back to Soul Eater, even if that is filled with all the same kind of stuff, I didn't read that. I'm largely an anime-only person, and I know I'm not alone. Coming from the anime I can grant my perspective, I was a little surprised by the sudden fanservice, and particular, the way it was integrated in Fire Force having seen Soul Eater. Kind of giving away my stance here, but I didn't like it and felt a little tricked by the creator.
Since I liked (most) of Soul Eater (ya'll can't lie, the ending was not great), I was expecting something similar with Fire Force. Now, I don't think this anime is delivering nearly as well as it could be, but a big reason for this is because of the sudden fanservice that kind of jumps out of nowhere with little warning. If you aren't ready for it, it'll blindside you which prompts a more negative response in general.
Again, not trying to speak to how everybody feels, but I believe that this really is a key issue with Fire Force specifically. If you don't think a show is going to have a lot of a certain element, and then it suddenly does, with no warning, that's jarring no matter who you are or what the element is. This time, it just happens to be fanservice.
The natural response to this is that I should have just read the manga, obviously. Hate to burst your bubble here, but I didn't want to read the manga, that's why I'm watching the anime. I don't really get why this is so hard to understand, but it seems like some blasphemous statement to make. Some folks would like to watch something instead of read it, or maybe they never heard of the manga (like in my case), so they scout the new hot anime out. I mean, come on folks, this is a dumb thing to get mad at people for.
What then to say about the creator's vision for a series? Is it censorship to change the anime for the sake of adaption, to make it more palatable to the masses? I think most of you would agree that, yeah, this is something that should generally be avoided. Obviously I'm not advocating that the anime should have cut Tamaki out, and seeing how this is a pretty big part of her character, even remove this one aspect. However, I would have suggested changing how it is presented. This solution provides a happy middle ground.
Let's look at a case where something like this actually occurred. Can you guess what recent anime I'm talking about? That's right, Shield Hero. I hint at this in my review, but they actually toned Naofumi down for the anime, among other characters like the Queen. While some of the source material's fans argued that these changes watered down the anime, most of them noted that had the series NOT done this, that the show would not have had as much wide-spread success.
The reason for this is kind of obvious, I mean people already didn't like Naofumi and some of the elements as is, now imagine if the anime had been turned up to eleven. Naofumi buys Raphtalia because he sees her as a proxy for Mein that he can control, the Queen pushing Naofumi to accept brutal torture of her family as penance, and other stuff like that. A lot of people wouldn't have liked that, it's just a little too edgy, even for a show like that. Even if I would have watched something like that, I know for a fact that many wouldn't have.
Sometimes you need to sacrifice a bit of the "artistic vision" in a work to get it out to folks. In these cases, the artists themselves can be on board with these changes. I have no idea about Soul Eater, but this very well could have been the scenario. Regardless, this kind of thing does happen, and a show can be better for it.
Fanservice Doesn't Impact the Narrative/Other Shows Have Fanservice
Going to be upfront here, I simply do not agree with this sentiment when it comes to Fire Force and I will explain why. The fanservice has, almost in every instance, unequivocally had a direct impact on the narrative. To say otherwise is to fundamentally, and dare I say, intentionally, miss the point as to why so many people are complaining about it in the first place.
Let me say this now, there is nothing wrong with ecchi shows, nothing wrong with having fanservice in a show, and certainly nothing wrong with enjoying it. Even in the case of Fire Force, if you like the Tamaki scenes, that's fine! You go ahead and like them, don't let me stop you. However, please take a moment to understand why people might not like them.
At the heart of the matter, the problem is in the execution, when and why these "fanservice" scenes occur. I want to be clear here, not all the fanservice in Fire Force is like this, but a lot of it is. I'm going to describe a recent scene:
Tamaki gets separated from the main group along with Iris, but a doppelganger of Tamaki has also joined them to add to the confusion. The trickster sounds like an old man and is pretty obvious to suss out, except Iris can't figure it out somehow. Before anything even happened, I turned to my friend and said, "Iris will know who's who thanks to the lucky lechre lure I bet." and sure enough, that's what happened.
And so, Tamaki trips to have her clothes fly magically from her body, one layer at a time, until she is standing completely naked in front of Iris. It's ridiculous, and to that end, I can understand the intended comedy of the situation, but all I could do was sigh because the show has done this a lot. This is then followed up by ANOTHER scene just a few minutes later.
In said scene, Tamaki is being awesome and fighting a bad guy. Cool, I like that. Then the bad guy ends up accidentally grabbing her boob. He flings her off, only to get a good long glimpse at her butt. Then he is swiftly beaten to death in an act of comedy. All of this occurring in the span of about 3 minutes.
Look, it's not like none of this isn't funny or can't work. However, it breaks the tone of the episode. We are going into this forbidden place and something tense has just occurred, we also had a comedic moment right before coming in, so another one isn't needed. Now is the time to sell us on how dangerous this situation is, but ultimately, how the heroes will overcome it. This is an action show first with some mysteries to keep us watching, not an ecchi comedy.
This is why when Tamaki is trying to protect Iris from these dangers, eventually proclaiming how this will demonstrate her worth, it is kind of ruined by this barrage of fanservice. Three times, that's how often we have a scene, that's about 1 fanservice scene per minute, during what should be a big moment for Tamaki. A time for the audience to see just how badass she is, why we should cheer her on. Instead, I got another boob grab joke and to see her naked body some. Wow, cool I guess.
It just kills the mood. I want to say that this isn't an exclusive problem with Tamaki's characer. Fire Force in general, doesn't know when to tell a joke. You can see this in the arc with Vulcan where Tamaki isn't ever present, interrupting a tense moment of action with some dumb joke, that sometimes can even be pretty off-putting altogether.
However, Tamaki is at the heart of a lot of these "jokes" where her "fanservice" is what is supposed to make them funny. I'm sorry but it just isn't funny when a child is about to be murdered and Shinra accidentally gropes Tamaki (for the umpteenth time) because he got punched into her. It just isn't funny, it hurts the pacing, and it undercuts the narrative. It basically says, "Lol, there aren't any stakes here, this is all just a big joke!" even when you can see that this obviously isn't supposed to be the case.
Other shows can get away with this kind of humor and fanservice because they aren't serious, or even when they are, they aren't undercutting major moments. While this, again, isn't always the case in Fire Force, it happens far too often. Nobody is really asking for fanservice to be abolished, or for Fire Force to not have it at all, this is what they are complaining about.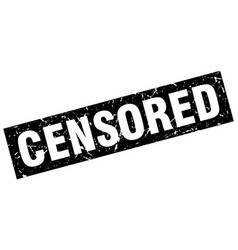 To put it another way, imagine a show like Code Geass. Just a random example. Now picture the ending of that anime, but instead Nunnally trips face-first into Lelouch's dick. While it might get a laugh, it completely ruins anything that ending was going for, something a lot of folks find iconic. Instead, all you'll remember is this dumb dick joke. That's how Fire Force feels to me when it pulls this stuff. It's akin to squandering a lot of potential, and in turn, is just disappointing… especially when it keeps happening.
If You Don't Like it Drop it!
Guess what, yeah, I agree. For most people, that's what they should do. There's no reason to keep watching a show if you don't like some big element of it. Why suffer like that? However, I can also see the case for why folks wouldn't want to as well. The show has a great premise and the lucky lecher stuff doesn't come into play right away, and even when it does, it isn't obvious that this isn't going to be some infrequent gag. Sure, it's called the "Lucky Lecher Lure" but surely it won't be all the time… right?
Additionally, you do have some folks like myself who are watching this for review purposes. You can bet your bottom dollar that I'm going to mention this when I write about the show. Fire Force is impacted by the fanservice, whether you ultimately agree with me or not, and to not mention such a divisive part of the series would be an injustice to what a review is. I'm not going to just stop watching over something like this, it'll take a lot more, but I can still be disappointed. Same may be true for normal viewers, and that's fine too.
Finally, I don't drop stuff anyway. I give every show I pick up the benefit of the doubt. Maybe this thing with Tamaki becomes the most amazing thing ever?!? I mean, I sincerely doubt it, but I'm willing to see what Fire Force ultimately does with all this. Plus I want to see the other stuff, the actual story, but things like this are getting in the way.
That's why when I see the discourse on this show and how everybody is just shouting about how each side is an idiot, I lose even more enthusiasm for the show. I can tell you that this behavior is keeping potential fans away from the show too. Regardless of where you stand, pushing your agenda onto others and telling them how wrong they are for having, *gasp*, opinions, is just idiotic. Try and listen to what folks have to say, understand their viewpoints a bit. Not saying you have to agree on any one point, but at the end of the day, we are all anime fans here, so let's act like it for a change.
---
I hope I was able to shed some light on this topic, or at least add another perspective. Doubt you'll all agree with all the specifics here, but that's alright, I just ask you try and be opinion to what I had to say. If you want to support my work, you can do so via my donation buttons below or by leaving a like/comment. Thanks for reading, and (hopefully) I'll see you back again for a normal review.