Heya Folks!
I hope you all have been well this week. I wanted to take today's normal Friday slot (though this is coming out a bit late) to update you all on a few things. We are going to talk a bit about what's going on with the blog, what stuff is coming up, and some general life stuff when it comes to me. Some really great news, and some not so great news in this one, but either way, I'm glad you are all in for the ride with me here!
500 Followers & Celebrating 4 Years!
Let's start things off with the best news, we hit 500 followers her at Jon Spencer Reviews! Wow, that is incredible! Not only that, but on the SAME DAY, we also had the 4th anniversary of the site. Pretty amazing, huh?
A BIG THANK YOU to everybody who keeps up with the blog, especially since I've been pretty bad about keeping up with everyone else regularly. Seriously, you guys are great and I appreciate you all sticking around to see what sort of stuff I'm up to. I greatly appreciate it.
I don't have anything special planned for hitting these milestones though. I'd have done a giveaway or something, but the budget just doesn't permit this sort of thing unfortunately. If I could though, I'd make a way BIG deal out of it otherwise.
Community Projects
Just a reminder but we have a few community projects going strong right now and we'd love to see you for either of 'em. First up we have this month's #theJCS hosted by the amazing Crimson. She's been beyond thorough with this hosting duty and I wouldn't be surprised if this were a record turnout this month as a result! Honestly, Crimson, you are stunning me here!
If you haven't already, you can join in the showcase by submitting a creative work you are proud of making via the provided link above or here on her Twitter by checking out the Tweet below. Anything goes (for the most part) too, not just anime related stuff or written word, we want to see ALL manner of creativity here!
Of course work has started on the second annual Anime Awards which is super exciting! I'm a judge once again, and I think we've really improved on what we did last time. More info to come on that, just wanted to let you know we are hard at work on this!
Additionally, I have my own project going strong in #anitwitwatches. I've been talking your ear off about this one so I'll keep it short. It's been a ton of fun, but we could always do with more folks joining in on the discussions! We are on our second one, watching Rampo Kitan each Monday. For more info, please visit the link here.
To make time for all of the stuff coming up in the next sections, Monday will NOT have an article as usual. Instead, just Twitter happenings for the watch like last week. That'll still be fun though and I hope to see you there!
Stuff Coming Up!
This weekend I'll be working to catch up on seasonal shows and will be prepping my seasonal content. I know you guys look forward to these reviews, and this season was packed, so there should be a good number coming!
We'll be doling out reviews for:
Arifureta
Cop Craft
Granbelm
Astra
The Ones Within
Mom Isekai
Demon Daughter
These will all come out over the next few weeks, so I hope you are looking forward to them! Additionally, we should be seeing a few other reviews for non-seasonal content as well to mix things up along the way. Things I'm considering covering there are:
Quick Thoughts on Steven Universe + Film
Tegami Bachi:  Letter Bee S1 +2 Reviews
K-On! Series Retrospective

Reviewing the worst original show (not anime) on Netflix

A game review or two

Whatever else may pop up, sometimes I get the urge to write about a thing, so who knows?
Stuff Taking Time…
I'm happy to say that there is only one thing in limbo at the moment, and that is the Anime ABC's review for the U round. Promise, that review is coming! My mom and I are going to be finishing up K-On!! and the film over the next few weeks, which is when I'll get to this title. The watch schedule has been packed, and I just haven't had room for it yet.
Life Events
Before I delve into the less than great news, let's start with good stuff. My writing job was accepted and I got paid extra! A deal for future work was also hammered out, but for right now I'm all wrapped up on this project. This was for volume two of a Zine I worked on the first volume of, Silver Swords. I'm sure I'll have more info on that as they get ready to actually put the second issue out (it's still in preproduction).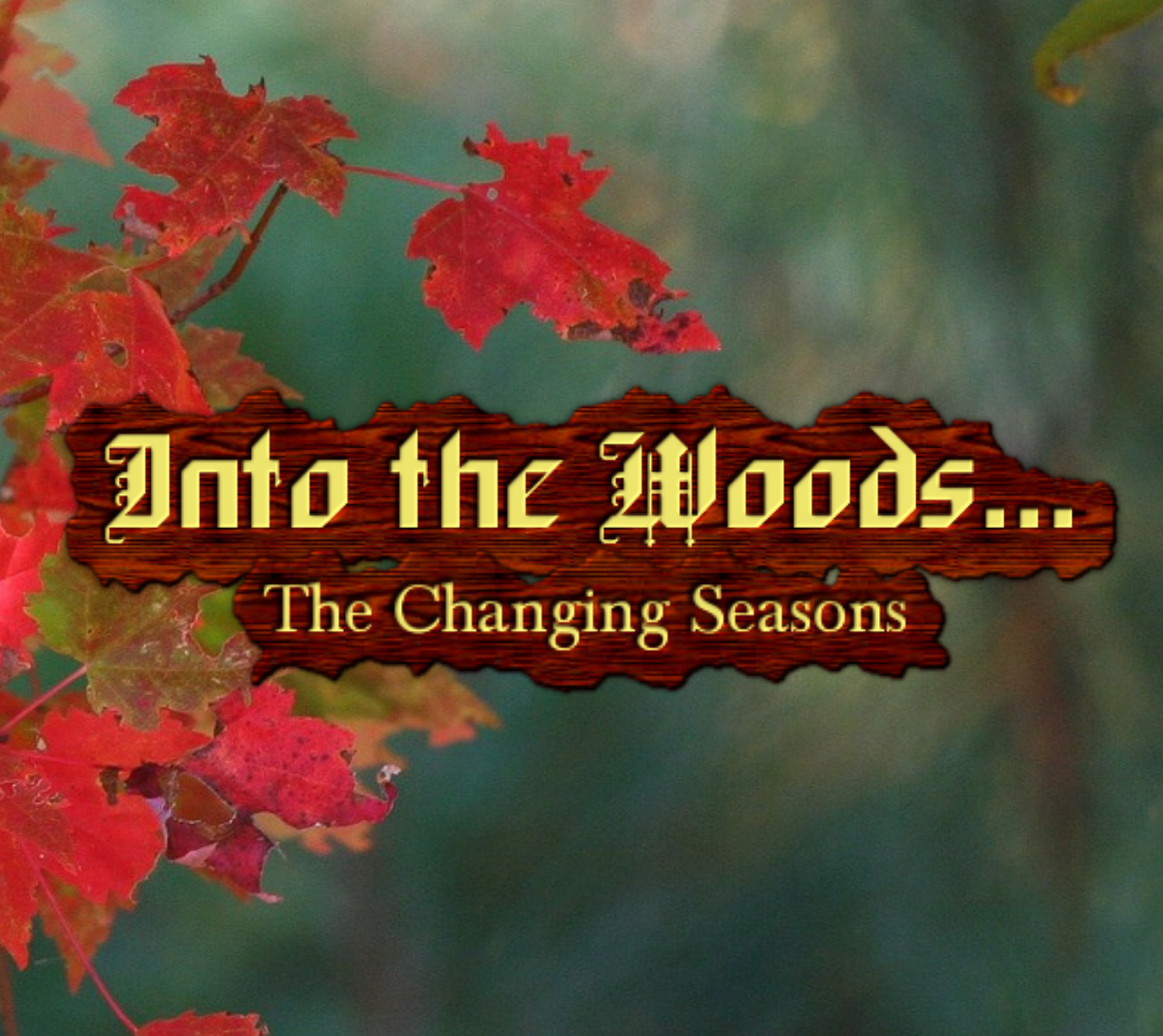 Secondly, I've been working on a few side projects. One for my game, Into the Woods… on Itch.io. My expansion, The Changing Seasons has been delayed, but I've been making regular progress at that. Should have something to show to folks in the next month or so if I keep at this rate. The other stuff is still a secret 😉 I'm not 100% sure if I'll be doing those things so I want to hold off on announcing that stuff for now.
Which leads me to the less fun stuff…
As of just a few days ago, the government has officially given up on trying to assist me finding work. My vocational rehab lady just didn't want to deal with me anymore and closed my files. I can reapply, but honestly, what's even the point? I just can't find work. I keep looking but nobody wants me.
Speaking of government stuff… it has been a Hell of waiting to hear about disability. Over a year now. No news, nothing. Just perpetual waiting. I've called my lawyer asking for information, there is never any… it's so frustrating. Someday I'll randomly have to go to court and this may finally get resolved, but I'm starting to think that "someday" just isn't coming…
Extremely stressed out though because my family keeps putting pressure on me to earn more money. I still have my church job that pays (now) ~$60 a month, but that isn't enough. They promised me that they would bring up hiring me for the other work I do (for free mind you) but haven't followed through. To be frank, I'm being taken advantage of in this position, but there is nothing I can do and I hate that.
The situation here is a little complicated as I can choose not to do the extra stuff, but it punishes are youth and the youth program. We need 2 adults (one male, one female) at all events, and I'm the only male chaperone. The reality is that it's an expectation for me to be there, not an ask. I've expressed these concerns multiple times but I just get empty promises and platitudes…
Next, I actually lost a marketing gig I was doing. Well, it isn't set in stone, but I more-or-less told them to let me go. There were problems there, despite the project being worthwhile and the folks were nice, but it isn't something I should really stick with. They still haven't signed a contract with me either, which stresses me out, so it is likely for the best anyway.
All of this is leading to extreme financial pressure though. I've already called in a favor, and the payment I got fro the writing gig helped (I even talked them into a raise), but it just isn't enough. Please, I am basically begging you guys each week now, I NEED to figure out some more reliable income. Please, please, please help if you can. I honestly don't know what to do and it just leaves me depressed and anxious. I have no help and I desperately need it. I'm so tired of having my family irritated that I don't "do anything" despite all my efforts…
You can support me in a lot of ways:
That's it for me today. Have yourselves a wonderful weekend and I look forward to another year of great content. I am excited for all the cool stuff I have planned, and I hope you are too! Until next time folks!