First of All, Thank You!
A fair number of people have chosen to participate in our first ever #anitwitwatches and I am very glad for it. If you aren't sure what I'm talking about, you can find all of the information here. In short, a bunch of us get together during the week to watch some anime, discuss it, and in some cases make articles or other content relating to the series as we go along as well. Tonari no Seki-kun: The Master of Killing Time has been an excellent watch with everybody, offering more than I think most of us really expected it to. However, it is coming to a close so we need to decide what to watch next!
How This Will Work
Right now we are just deciding what series to replace Seki-kun with. Currently we have been watching 3 episodes each Monday, but this will likely change (at least in part) moving forward. Several factors will influence this such as which anime ultimately wins and the watch schedule that makes the most sense for it. I'll be handling all of that as the host of this, but I may reach out and do an additional poll after this first step is decided.
Speaking of the vote, it will be open until Sunday 9/1/19 into the early evening PST. You can find the vote below, but I suggest you read the entire article before making your final selection. Since this is a Twitter focused event (though you are more than welcome to participate even if you don't have a Twitter, or just don't want to engage there), the vote is being held on that platform.
Info on Each Show & How to Find Where to Watch
Here's a little information on each show, explaining why I chose each one as well. To read more about the show, just click the picture for the series. If you would like to see what platform you can freely, and legally, stream on for your region, please utilize the link here. Unfortunately, I can only realistically check the major regions (US/CA/UK/AU) but this means that a vast majority of people should be able to participate. That said, I won't stop you from finding alternative means of joining in, should you choose to do so.
Rampo Kitan (11 Episodes)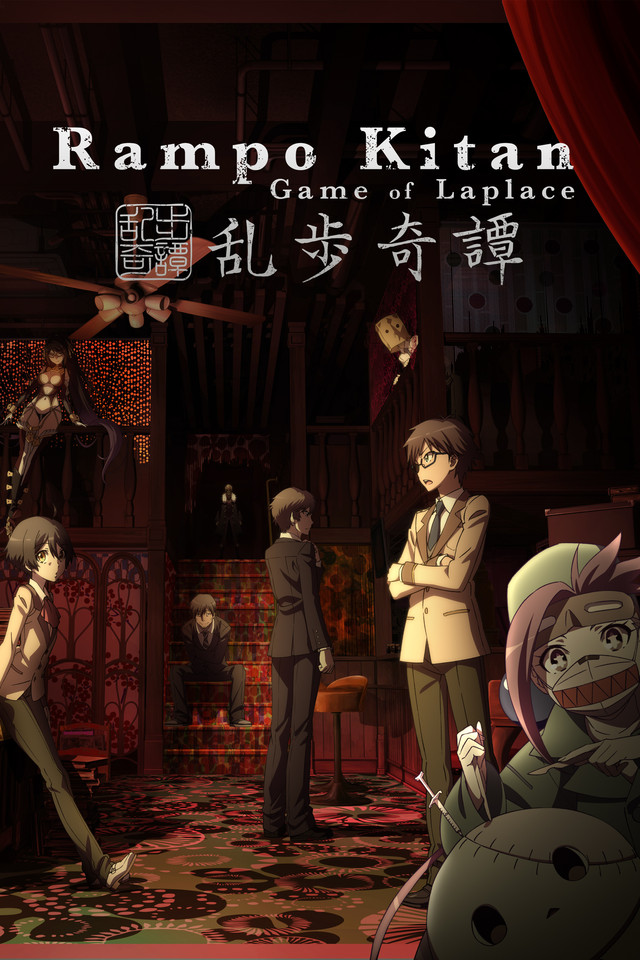 Rampo Kitan is actually a series I've covered before. While not a traditional mystery series, in fact if you go in with that expectation you'll likely be disappointed, it will still offer a lot of great things you'd come to expect from that genre. This title was chosen because it is actually a fairly significant nod to Japanese history, particularly literature, and is something that not a lot of people really gave a watch. For that reason, and the fact that the show can be fairly exciting/intriguing, it will make for an ideal watch and discussion should it be chosen.
School Days (12 Episodes)
Yes, that School Days. This title was chosen because it is controversial, but also because a lot of people shy away from it do to its infamous reputation. However, I think that is a mistake. Several folks have already noted surprise at how short it is, but they've also expressed reservations regarding this title. Even if you end up hating it, I can't think of a better way to watch than in a format like this that encourages discussion and community. At worst, it would be a very engaging watch that would allow you to decide, once and for all, your own opinion of School Days instead of just taking everyone's word for it.
Kokoro Connect + OVA's (13 Episodes + 4 OVA's)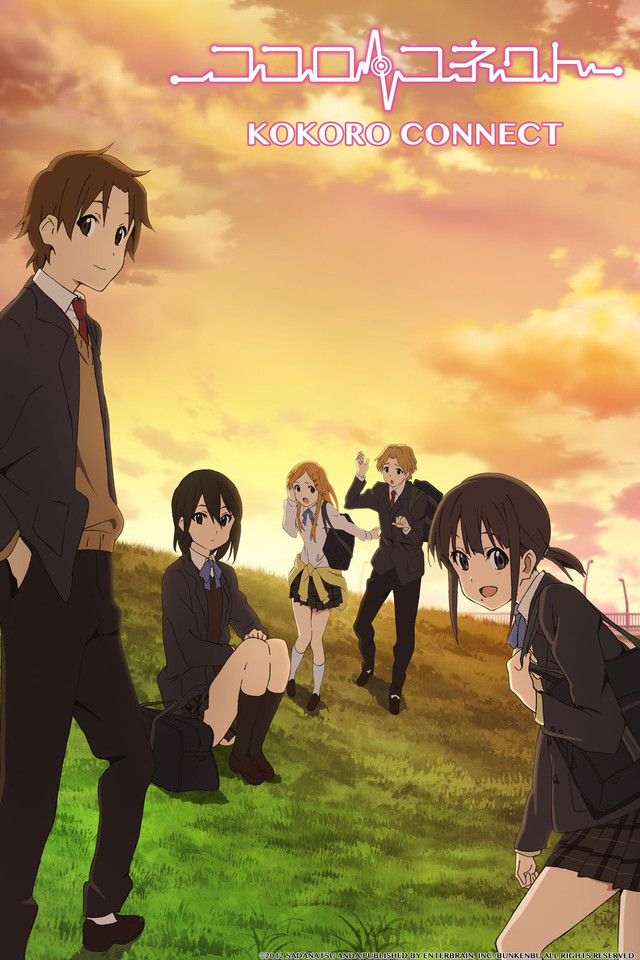 Before discussing the show, let me state that despite this being on the longer side with 17 total episodes, I will ensure that the watch is manageable and able to be accomplished within a reasonable time frame. Compared to the other titles, the schedule would maybe only end up being 1 or 2 weeks longer at most.
Kokoro Connect was chosen because it offers variety in its story. If you aren't a fan of the current scenario, you'll get a new one not too much later. The series proper isn't the most amazing, but with the addition of the OVA's (which is just the rest of the series), it managed to really come together in a major way. That's my personal experience with it, but I just think you guys would like it in general.
Wandering Son (11 Episodes)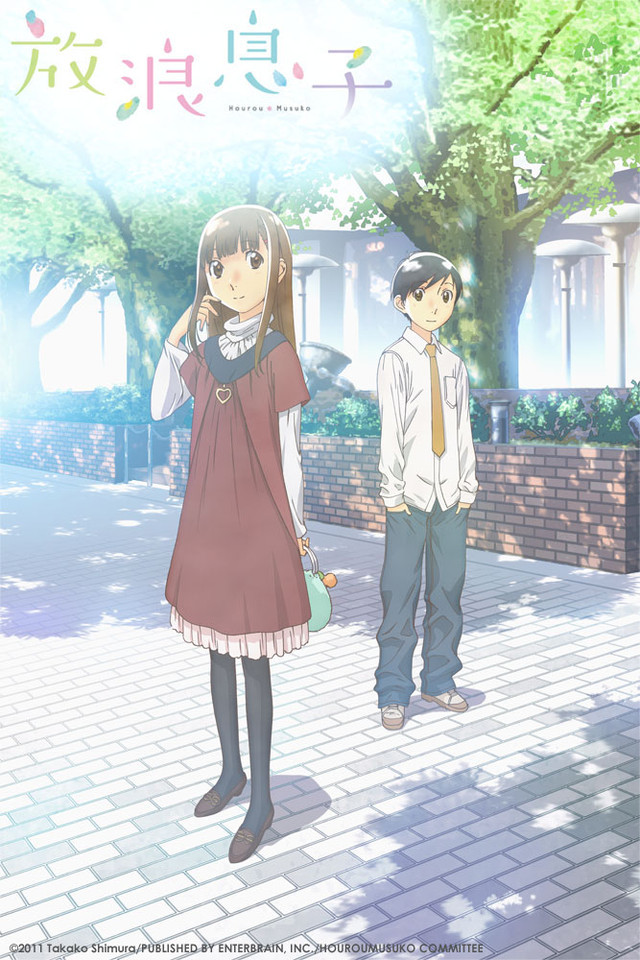 Chosen because it tackles contemporary subject matter in a very real way, Wandering Son is a must watch title. This time around, I chose it solely for that reason, but the quality in the writing, directing, art, and sound all helped that decision. I suspect that this series would allow for meaningful discussion on trans representation in anime, how it impacts folks at a personal level, and all of it is handled with a level of respectful fidelity that might just surprise a lot of you.
Even if you aren't trans yourself (which I'm not), and even if you think this might not be for you, I sincerely think that this would be a meaningful watch experience for anybody. It's also on the shorter side, so even if it somehow manages to be a dud for you, we won't be with it for a super long time.
Explaining New Show Criteria in More Detail
I want to be as transparent as possible about what criteria I use to determine what shows get chosen next, as well as to explain why we don't have an "other" option like I usually would include in this sort of thing. After all, first and foremost, this is a community event so your input does matter. So first, a little background.
For our first show, Seki-kun, I actually put together a private group and we decided on this show together. During that process though, a lot of what I originally purposed got shot down, but I wanted to hear what people thought we should do. Realistically, starting with a low commitment show to test the waters was a good idea, so that's what we went for. However, I noticed that this group and myself were kind of at odds with some things, leaving me feeling like my idea was nudging me out a bit. I know this wasn't the intent, but I'm being a little selfish by curating the experience, at least for now, more to my taste so I can maintain enthusiasm and interest in the project.
To clarify, I was not unhappy with Seki-kun or the route we took for the first #anitwitwatches, I just want to ensure that I am able to make this community event as awesome as possible, especially while it is so new. The best way for me to do that, is to care about the stuff we are watching. In the future, the show decision process may be handled differently, but for now we'll cross that bridge at a later date.
That said, I wanted to tackle this in a fairly unbiased manner all the same so I made two sets of criteria to determine what new shows are available. One is secret, to prevent people from gaming the system but isn't that rigorous, it mostly exists to ensure variety across the options. The other is public criteria which I will list below:
There will ALWAYS be 4 choices, no matter what. "Other" will never be an option either. However, in the future, suggestions may be taken to fill new slots that open up as we move through things.

We will NEVER repeat the same type of show from one watch to the next. In this case we watched a short-form comedy, so I disallowed shows that were predominately comedies, or in a short-form format this time around. This is in service of variety, which is one of the goals of the project.

Each new option must be different from the next in terms of tone, setting, themes, and content. Again, this is to promote variety, but to allow anyone of any taste a real shot at having at least 1 choice that they would be happy with every time. It should be pretty obvious that the four shows I listed above have very little in common with each other, the closest I got was School Days and Kokoro Connect, and even then, they are wildly different.

Each show must be legally available in some fashion across the major regions, verified with

because.moe,

a website database dedicated to such a task. I want as many people to join in as possible, and I don't want folks to be left out if they do want to join. I do my best to choose things that have free options so money shouldn't be an issue most times. However, this will sometimes just be unavoidable.

With rare exception, the "losers" of each round will not be swapped out in future rounds, but rather the "winner" will be replaced. The reason for swapping a "loser" out is at my discretion, but will mainly be because an option received little-to-no votes, or there was a vocal call for it. I may change my mind on this, but the idea is to allow everything a fair chance and to make managing this easier (believe me, picking 4 shows was NOT easy).
Specific to this round, I also had the additional rule:
Shows must be 13 episodes or less, with the exception of Kokoro Connect. I made the exception there because I know how the watch schedule would shake out for that one, and the extra 4 episodes did not add significantly to the length of the watch comparatively. As I mentioned, I will ensure that this is a manageable and fun experience.
The reason for this rule was to ease people who are joining for the first time into #anitwitwatches, but also to allow me to make any additional adjustments for future watches since we'll be moving from a short-form show to a regular length one.
How to Get Involved
If this sounds like something you want to do, here's how you can get involved. First, vote! I'll provide a link to the vote again below:
Next, be sure to use the hashtag, #anitwitwatches (capitalization doesn't matter, you'll see us write it a few different ways) so people can easily join in on the conversation with you. Additionally, you'll be able to see the discussion so far with ease by clicking the hashtag on Twitter.
I highly encourage you to follow me here on the site if you aren't already and on Twitter @JS_Reviews to receive updates as they come out. This will also help me when it comes to promoting any content YOU make, be it written, podcast, video, or something else for these watches. Plus, I make a lot of cool content that you may find interesting as well. I love making new friends, so don't be afraid to reach out 🙂
Finally, if you want to get involved more with the administration side of things and help me manage the watch, here are things you can do to help:
Retweet and promote the project. I know this sounds obvious, but a lot of folks don't do this and that makes us less visible. The more folks who get involved, the more fun it'll be!

Have a premium upgrade for Crunchyroll or other streaming service for people to use? Share them! Seriously, for some folks that will make the difference. Even though most of the shows should be 100% freely available, we all hate ads and such. Plus, I know a lot of us end up with a ton of freebies anyhow, so they may as well go to good use.

Do you know how to use Discord? Have experience managing a community? I'd love help with this sort of thing so please reach out if that's something you'd like to spearhead. It would be for more than just this project specifically, but it would be nice to have.

Consider a donation. By donating a few dollars to me, you ensure that I'm able to keep everything running smoothly. I make very little a month, and lately things have been a little tighter than I'd like. Things I can do with the money include:

Keeping the lights on, and having internet. Kind of vital for this sort of thing.

Provide more dedicated time/energy to this and other projects, which results in higher quality stuff for you guys.

Giveaways. I'd love to be able to giveaway a copy of the stuff we watch to you folks at home! With an occasional donation, I'd be able to do that.

Finally, I'd like to be able to help with financial assistance for cases where a watch may require a paid service. This would be at my discretion, but if it were up to me, I'd help everybody because I know streaming sites add up! Most of the time, the stuff should be free, but if it is ever a time where it isn't, this would be a nice thing to provide.
Right now I only have my Ko-fi active, so that's the best place to donate, but I can work on revamping my Patreon if people would prefer that. If you have input on this matter and would like to assist in that regard, please leave a comment, contact me via DM on Twitter, or email me at jonspencerreviews@gmail.com.
I look forward to seeing what title we'll be watching next, as well as your participation in the project! Let me know what you are most excited about for #anitwitwatches here and on Twitter!