Heya Folks!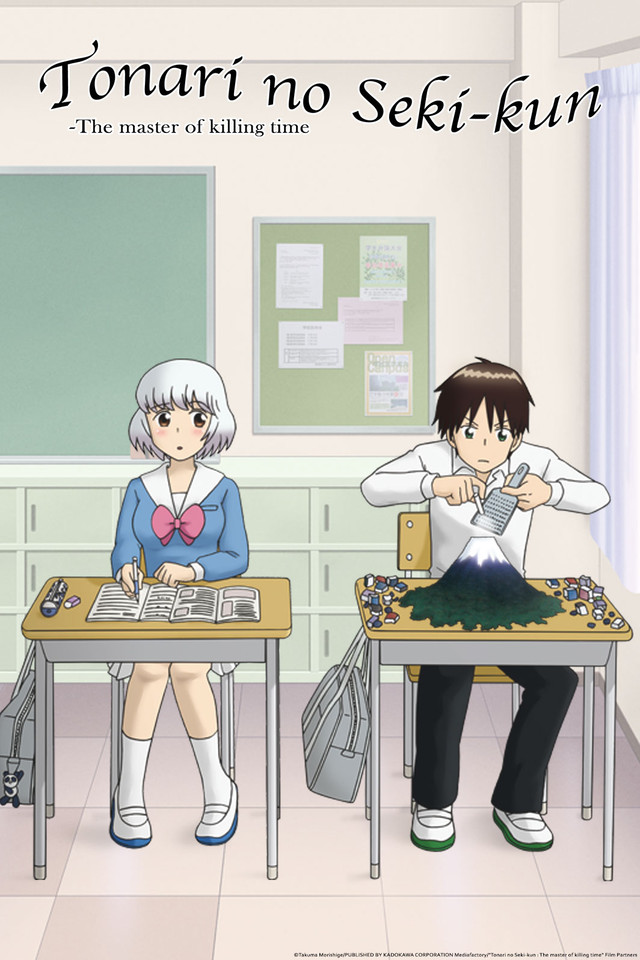 I am starting up a fun project to do with the Twitter community, but I'd also like to extended the invitation out to WordPress folks as well! The project is called AniTwit Watches, where folks come together to discuss and watch an older anime alongside seasonal stuff. This season is PACKED so we decided to go with a short show called, Tonari no Seki-kun: The Master of Killing Time.
The purpose of this project is to encourage discussion of older shows along with discussion. This inaugural anime was chosen because it is easy to get into, legally available on multiple platforms for free, and it doesn't add to seasonal folk's plates too much. Plus, Tonari no Seki-kun is a really fun show!
Here's the plan. Every Monday starting 7/22/19, we are all joining up to watch 3 episodes of the anime. Each episode is 7 minutes, so that is 21 minutes of watching a week. You decide when on Monday you watch them, so we won't all be on at the same time literally. Then on Twitter with the hashtag, #AniTwitWatches, talk about the show with each other. That's it!
Feel like writing posts? Awesome! You can do that as well and I'll promote them for you as long as you tweet 'em out with the hashtag and/or @ me (@JS_Reviews). This is totally optional though. That said, I'd love to see some awesome posts, even if it is just a series review.
Once the show is over, which will take 7 weeks for us on this one, I'll organize another watch if this one is successful. That's the plan and I hope you'll join in with us! It'll be a lot of fun 😀