Welcome to the Showcase!
Before we dive into this special Anniversary Edition of the Showcase for January 2019, let me once again say, "Thank you!" to all you awesome people who have helped out with the project since its conception. That includes hosts, people who submitted something, and of course, readers just like you!
I've already written a post detailing what the Showcase is which features a link to every edition from 2018 which you should really check out. There is so much amazing content and so many wonderful creators for you to discover. It's fun to go back and read older works instead of just focusing on the contemporary pieces. Seriously, you won't regret it!
A reminder, this time around I did something a little different in that we have a featured creator this month. They wrote something that really stood out to me. Of course, all of the submissions were wonderful and are certainly worth your time, I just thought this would be something fun to do as a change of pace. A competition element was attached to this edition as a little extra bonus for folks, so if you are the featured creator please contact me at:  jonspencerreviews@gmail.com to receive your prize!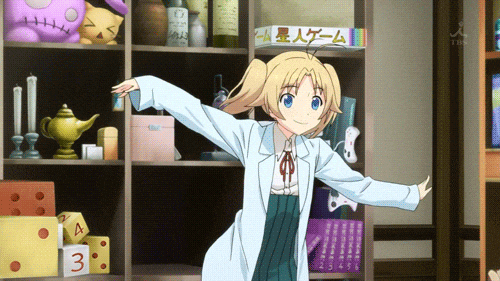 Ok, enough formal stuff! I can barely contain myself, let's jump straight into the Showcase!
This Month's Featured Creator:
Ayano has an anniversary of her own, her two year anniversary! Not only that, but she writes a personal letter that explains her love of Aishiteru and P.A. Works that I apparently helped inspire. It's a very good read that will help you learn more about Ayano, as well as give you plenty of reason to follow her!
Anime & Manga
Here is a collection of anime related content. Everything from top lists to think pieces, some even being more than you might expect!
Crimson shares her thoughts on some of the Haikyuu manga as she starts catching up on things she fell behind on.
Derek reminisces about the Fall 2014 season, anime watched, and what he thinks of them now vs then. It's a really fun retrospective that he does from time-to-time and well worth the read!
The finale for a longer series. Which series is better, Gridman or Bloom into You? A fun back-and-forth punch-out style commentary that will settle once-and-for-all, which series is better? I could totally see this being a podcast (if you agree, tell them so they'll do it!!!). Who is the winner? You'll have to read to find out, but I'm taking bets now in the meantime.
Kapodaco shares the 10 best anime they viewed in 2018. There's a great mix of new and old shows alike here. You may even discover something new!
Karandi discusses some great heroes in anime from 2018 in this fun top list. Who was your favorite hero of 2018? Be sure to let Karnadi and I know, ok?
Leth explains the point of episode 10 of SAO's third season. I was going to write a post in a similar vein but he beat me to it so I ended up doing something else. Hit most of the same points that I would have (and he probably did a better job to boot).
Lina talks about the, "boob grab" troupe in anime and sexual harassment. The article may not be exactly what you think so give this one a read.*
Lynn explores the anime fandom and discusses censorship in anime, mainly, how it could be increased as it becomes more mainstream. What is your stance on censorship in anime?
Moya shares some great female characters in anime and made me laugh out loud with, "Her subtle, 99.5% romantic relationship with Mustang just kills me every time." Who are some female characters that you think need a little more love?
Rose discuses a Chinese-made anime that has been gaining some attention lately. It's a BL series that doesn't really appeal to me personally, however, there is some bigger picture stuff surrounding China's laws that make this an interesting topic.
Sam shares 5 anime to get comfy with around the Christmas season. It's still pretty chilly out so you should definitely give these a look!
Scott shares some personal stories and how JoJo relates to faith. He really knocked this one out of the park, writing a piece with real depth on a show that is often celebrated for its meme potential. Seriously, give this one a read!*
That Random Editor shares their top 5 episodes of 2018. Some really great episodes this year, so was your favorite on the list?
Jack explains what Bunny Girl Senpai does well when it comes to showing realistic teenagers and the experience of being one. I'm sure that the show was pretty relatable for many, and if you are a teenager, doubly so.
Books
Who doesn't love reading a good book? Here's a post about, well, books!
Lili told me herself that choosing just one article this time around was a real challenge! Eventually she settled on a brief article that shows off some of the best book covers of 2018. There were a lot of really good looking ones! While you're there, check out some of her other Blogmas posts too, you won't regret it.
Mental Health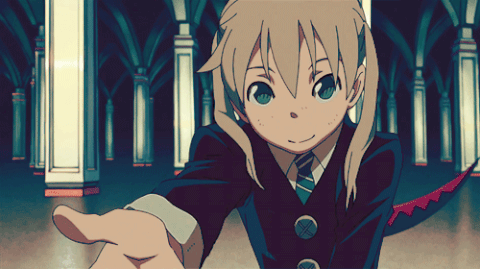 It's important to take a step back and really look at what's important. Take care of yourself. Sometimes you need a gentle reminder from somebody else because times can be tough!
A post about how blogging can help you through tough times. The social connections and occupied time is something that may not seem important, even stressful at times, but for a lot of us it is very valuable.*
Music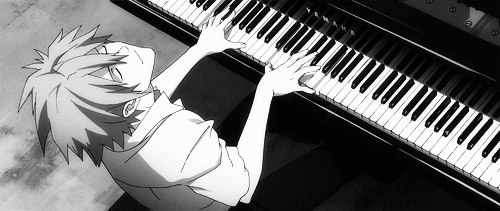 These are all submissions that celebrate sound. While there aren't many in this category, there's just as much passion as any other!
A fun and goofy article that speculates what if each member of BTS were their own songs?
A post about music! Nice, I love seeing folks mix things up from the usual topics. Not only that, but this post is extra topical with the release of Kingdom Hearts 3. Great music, and a great read. Need I say more?*
Video Games
Matt's going to tell us some history about the Master System.
Matt discusses SEGA's Master System. It's really in-depth and quite interesting, even if you aren't a big gamer.
News & Everything Else
This is the stuff that didn't quite fit into the other categories. That doesn't mean they aren't just as good though! Discussions, news, and a personal share. What more could you ask for?
Joe discusses whether or not nostalgia is killing various industries. It covers a lot of topics, so that's why it's down here. Otherwise, it'd be in almost every other one!*
Mallow begins a new segment where they share various news stories about video games and anime. This issue covers how Microsoft's new accessibility controller is compatible with the Switch for video games. For anime Mallow talks about Netflix getting the rights to NGE and the Funimation x Hulu partnership.
Matt shares his enthusiasm for some Funko figures he got for Christmas and wishes everybody a happy new year. While I don't personally enjoy the figures, I do love reading about the enjoyment Matt gets from them.
---
Thanks for Reading!
This concludes the Anniversary Edition of the Jon's Creator Showcase! There were so many awesome submissions so be sure to check them all out. Let me know what your favorite submission(s) were in the comments below, and don't forget to let the creator know too!
Starting soon, the collection process will begin again for the next edition of the Showcase. Your host will be MagicConan14 of The Animanga Spellbook so keep an eye out for that announcement. I can't wait to see what next month will bring!
---
*All of these posts were up for consideration for, "Featured Creator" this month. They brought to the table something that pulled from personal experience, was positive, and clearly took a lot of effort. Not to diminish the creativity on display from the other submissions, they were great, but these pieces in particular spoke to me as the judge.