That's a Title…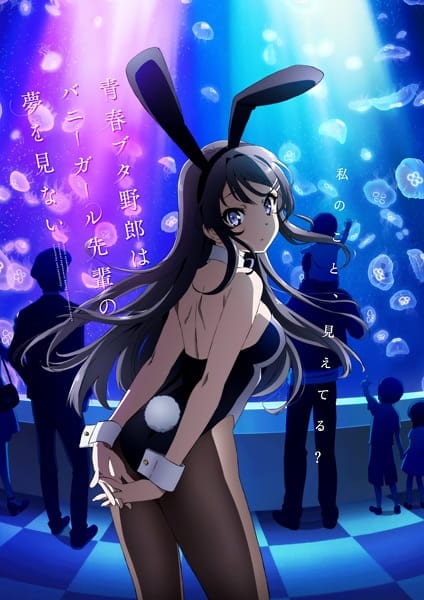 Alright, first order of business, we are going to refer to this series as Bunny Girl Senpai because the title is just too long! You may remember from my first look at the Fall 2018 season that this anime was high up on my list of shows I wanted to keep up with each week. I didn't say much then, but the big point was that I liked the dialog and dry sense of wit. In this way, Bunny Girl Senpai did not disappoint! However, by its end, I wasn't as hot on the show as I would have otherwise expected.
Some background for folks, Bunny Girl Senpai is yet another light novel adaptation that is somewhat reminiscent of franchises such as Haruhi and Monogatari. Except, it really isn't too much like either of those series, but you are going to see this compared to them quite a bit. This isn't a bad thing, and in some ways this is warranted. In Bunny Girl Senpai the main character, Sakuta, is a sarcastic guy, much like Kyon. He goes around helping various girls with various supernatural hangups, which is where the Monogatari comparisons come in. Though, at the end of the day, it is very much its own beast that isn't quite at the level of either of the other series. This isn't a mark against Bunny Girl Senpai, but if you are going in expecting either, you'll be left disappointed.
What really surprised most folks, and I'm included in this, is that the first arc feels like a big climax that would normally be reserved for the end of any other series. You get to have the relationship resolved between Sakuta and Mai, as well as the supernatural hangup. There is still plenty of room for more story and places to go from here, so the 13 episodes aren't wasted.
Sakuta and Mai have great chemistry. When it comes to the other characters though… they just aren't as interesting. The only character I really liked other than these two was Kaede. It wasn't that their stories were disinteresting, I still enjoyed them, but I didn't quite care as much.
This reminds me of Kanon 2006 where the show has a HUGE emotional climax for its first arc (more so in this specific show than Bunny Girl Senapi) which diminished the proceeding arcs. It still recovered by the end, sure, but Bunny Girl Senpai felt similar to me in this way.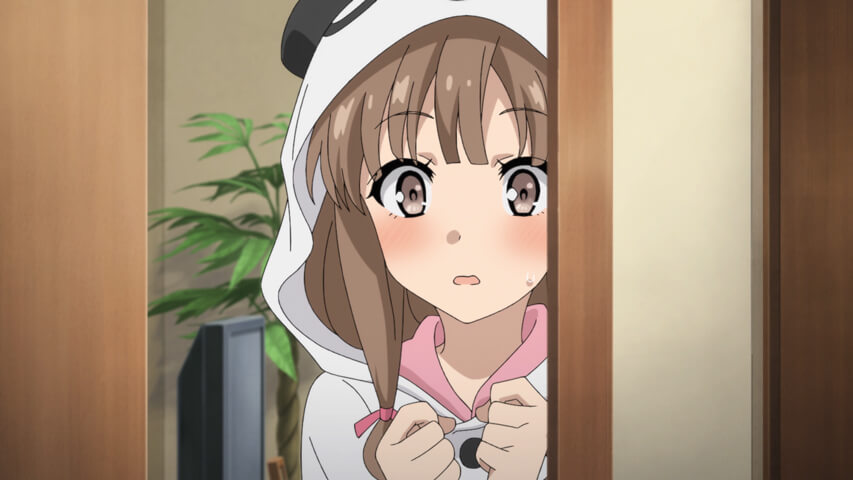 Back to Kaede, I was actually looking forward to her arc, and up until the final episodes, I was really enjoying it. Then the show just didn't land for me. The ending felt too loose, like it didn't really wrap things up. It did, but it didn't at the same time. If you've seen this maybe you feel the same way, but I really don't have a better way to explain it than that.
OP instead of a trailer like usual. I really don't like this song, but at the same time, I can't deny it's catchy…
With all that, it probably sounds like I didn't really like this show much, however, this isn't the case. If anything, I'm just disappointed that I didn't enjoy it more. What should have been a high-point of the season for me, ultimately only managed to be an interesting footnote in a season with a lot of hit-or-miss content. Worth the watch, but Bunny Girl Senpai isn't the modern classic it should have been.
---
What are your thoughts on Bunny Girl Senpai? Be sure to share them with your fellow readers and me in the comments. If you enjoy my content then please consider a donation by clicking the button I have below, I'd really appreciate that. Thanks for taking the time to read and I hope to see you back here at Jon Spencer Reviews again soon!