Setting the Wrong Tone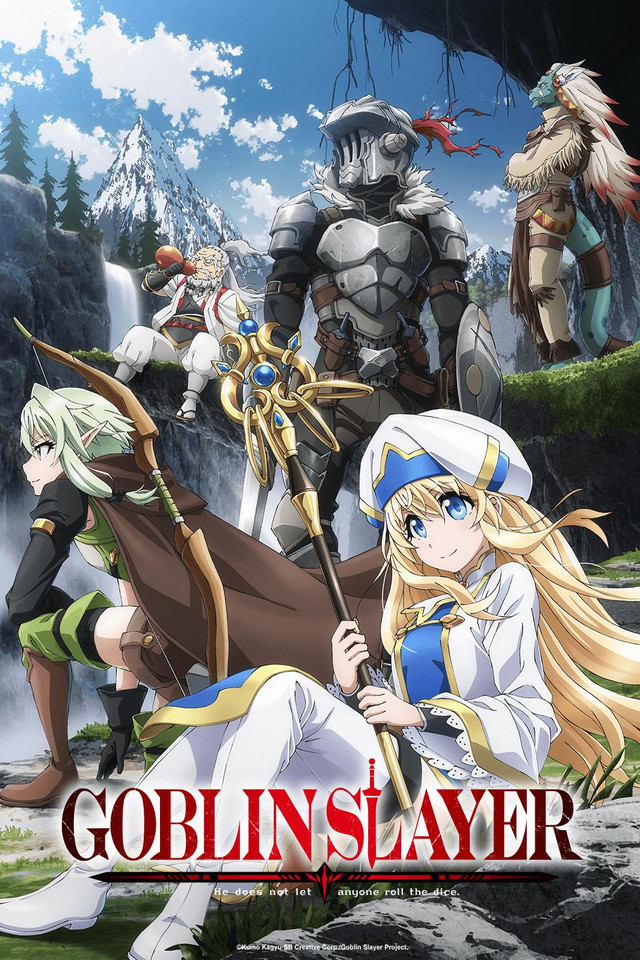 When Goblin Slayer first premiered at the start of the Fall 2018 season it was met with harsh criticism and backlash from many in the anime community. It even prompted Crunchyroll to provide content warnings at the start of the episodes, where previously there were none. Part of this was due to the series briefly being labeled accidentally as PG, but mostly it was due to the sudden and (for many at least) unexpected depictions of violence, sexual situations, and general unpleasantness in the first episode. After that though… the show really wasn't anything like that, at all.
Some quick catch-up for folks who are in the loop on this series, Goblin Slayer is based on a light novel series. It later went on to receive a manga adaptation, and then an anime of course. The light novels are fairly well respected and portray the darker content with some finesse. When it comes to the manga, it is said by some to be borderline hentai. As for the anime, it was like they decided to try and have the best of both worlds and… well the result was the mess that was episode 1.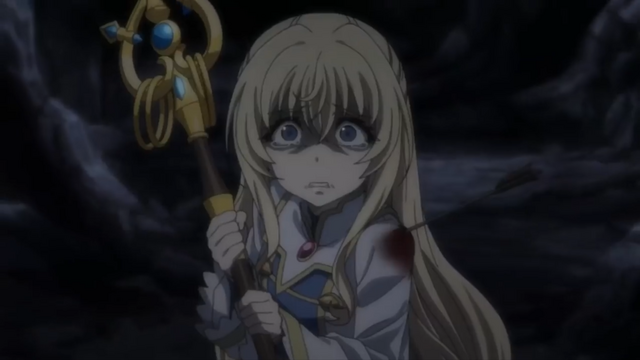 The major pitfall of episode 1 was that it was directed poorly, had goofy over-the-top depictions of things complete with convenient censorship, and was pretty boring if I'm being blunt. I already talked about this at the start of the season, but I bring it up again because episode 1 establishes that this world is messed up and this is the tone we ought to expect moving forward.
As you may have gathered from the title, this isn't ever really lived up to though. Goblin Slayer promises its audience two things in episode one:  There will be goblin slaying, and two, that things will be pretty dire most of the time. However, it really only lives up to the goblin slaying portion of things.
Most of the time the show almost feels like the world of Konosuba, in that I could imagine that cast running around in Goblin Slayer's world just fine. This is supposed to be a serious show and Konosuba is a comedy. Do you see the problem?
I've written an article on the importance of tone awhile back, and this is by far Goblin Slayer's biggest sin as a show. Outside of episode 6, which was the height of the series, it largely feels like a slice-of-life comedy show with occasional action scenes. Sure, the finale has a big battle, but in the end the message is wholesome and everybody worked through the issue with friendship. I'm not saying that this shouldn't be in the show at all, but it was like tonal whiplash.
Despite thinking episode 1 wasn't that good, I was alright with its content. Had the rest of the series lived up to everything it established, it still wouldn't have been that great, but at least it would have been consistent. Instead, episode 1 feels almost entirely unnecessary. Scratch that, episode one is entirely unnecessary. You could easily start at episode 2 and miss nothing at all.
You still might enjoy this show if you are really big into role-playing games like Dungeons and Dragons, but really that's still a stretch. As a player myself, I would have rather just played the game myself or watched some other show that captured that feeling. Hell, even A Sister's All You Need did a better job at this.
For me, the one thing I can say I truly enjoyed about Goblin Slayer was its OP and ED. I liked the music of the OP and the ED always made me glad because the episode was over. You can listen to the opening song on Spotify even, which I recommend, it is good!
When I sat down to write this, I really thought I'd have more to say on Goblin Slayer. I didn't like the show and don't recommend it at all. I liked this about as much as I did, Grimgar but I would say that the latter is a better show. Somehow this is getting a second season if the ending is any indication, so maybe I'll be back for round two with Goblin Slayer but I hope it can improve if that happens.
---
Did you watch Goblin Slayer this season and what were your thoughts on the show? Did you think it didn't deliver on the promise of its tone with episode 1? Let me here your thoughts in the comments below. If you would like to help me out financially because you like my stuff, please click my donation button which will take you to my Ko-fi page. Thanks for stopping by Jon Spencer Reviews and I appreciate you taking time out of your busy day to read this.