This Would Work Better as a Video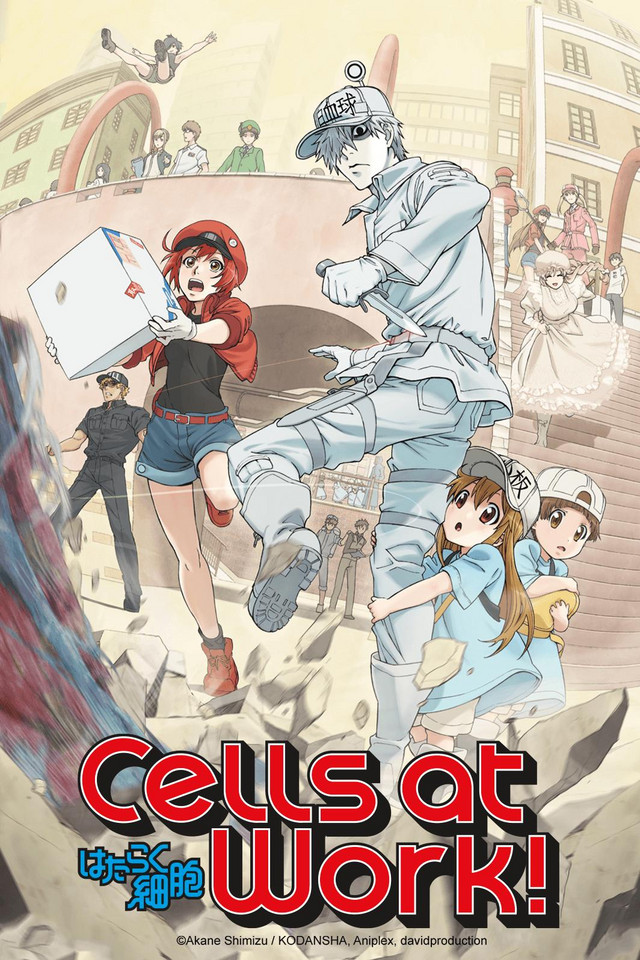 The Summer 2018 season didn't grace us with many gifts this season but the ones it did bring were quite good. One of them was Cells at Work! which is a better version of the Osmosis Jones television series (and film; 2002 & 2001 respectively). The series is all about the cells that well, for lack of a better word, work within our bodies. You follow a Red Blood Cell as she bumbles her way about, constantly getting rescued by White Blood Cell, and learning about various aspects of the body along the way. However, there is one thing that truly makes this worth while, and if you don't know what I'm talking about, you should; that's right:  Platelets!
Ladies & Gentlemen, For Your Viewing Pleasure
Prepare slideshow 

✓

Dim the lights 

✓
This slideshow requires JavaScript.
Ok, bringing back on the lights. That concludes today's presentation. It was beautiful, wasn't it?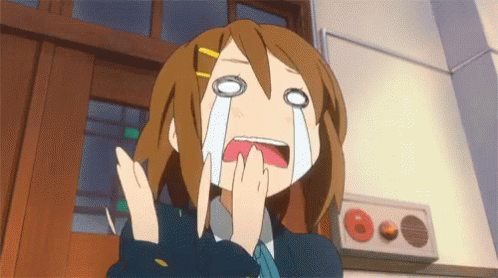 When you are feeling down I hope you'll visit this article and get your dose of cute Platelets. These guys were easily the best part of the show but I should give a little credit to Red Blood Cell and her surprisingly vast surprised faces/sounds. I've gone ahead and included a bonus segment of that below for you to enjoy.
Red Blood Cell deserves some love too (Video:  Redblood by Loliconics)
Here's a Brief Review
Alright, you probably want me to review this at least some right? Cells at Work! is the definition of an edutainment anime. There are a lot of moments where it just spews information about various cells and ailments to the point that it is almost overbearing. You may even think it is, but one look at the manga and you'll see that they actually cut-down on the educational content. They did this in favor of having more characterization and action focused scenes that keep the show moving at a (usually) pleasant pace.
Even when the episodes weren't particularly good, that was never really an issue since Cells takes on the, "monster-of-the-week" format while introducing a new cell to care about, or expanding on existing ones, as well. This episode not exactly doing it for you? No problem, because the next one likely will. Even when the episode wasn't great it still was never boring.
One of the episodes is basically a glorified recap episode, which is completely unnecessary in a 13 episode series, but it was engaging. You'll be hard-pressed to be fully disinterested with any given episode. At worst you'll find them to just be ok, which for a show like this, is perfectly acceptable.
When Cells at Work! wants to hit a high note it can though. Take the cancer episode for example. Sure, it used some obvious heart-tugging manipulation, but it successfully gets you to sympathize and relate to actual cancer. You might think this is an exaggeration, but trust me, it isn't. If you want a full rundown of that I highly recommend this Mother's Basement video I'll link here (spoilers).
The finale, which is spread across two episodes, is fantastic. For a show where you know the body and the cells that inhabit are safe, this is a time where that isn't a certainty. There's actual tension and seeing Red Blood Cell's growth as a character is quite good. Some folks even got a bit teary watching it. Probably not something you expect out of a self-proclaimed action-comedy!
For the curious, there has been a lot of coverage as to the accuracy of the anime's portrayal of things. No big surprise, it is simplified, but accurate. I'm going to link you guys to Infinite Zenith's article which you should check out regarding this topic. Really, if you teach Biology to middle school or high school students, this should definitely be on your radar!
This is one of those shows that'll have you feeling good. Whether you are looking for a cute show, a funny show, or are looking for the motivation to get yourself healthy, Cells at Work! should definitely be on your list of shows to get around to if you haven't already. Either way, at least the Platelets are adorable and you can't have enough of them in your life, right?
---
Did I manage to convince you to check out Cells at Work! or did you already give this one a watch? I'd love to hear your thoughts either way! If you like the work I'm doing here on the site please visit my donation page by hitting the button below. As always, thank you so much for reading and remember to keep yourself healthy so your platelets can keep working hard~!