Rewatching Stuff Can be Fun!
I'm sure this has happened to you once or twice before. You sit down to rewatch one of your favorite film, TV show, anime, etc… only to discover that it wasn't quite as good as you remembered it to be. For reviewers, this is something that is often considered in reviews:  will X thing hold up on a repeat viewing? While there is value in this question, why is there so much weight placed on this question?
The other day I got to thinking about how sometimes rewatching a show can really add more to the experience and other times it can take a bit of the magic away from your first time. Then I noticed something in a lot of the reviews I read and watch, often there is this weird emphasis put on if something is worth rewatching or not. I'm guilty of this too of course, I add that information in where I feel it is necessary, but when is that? Why does that need to be included?
It may seem obvious but there are people who do rewatch stuff a lot so this question is particularly relevant to them. I have a buddy, Mr. K, who is The Rewatch King when it comes to media. He will watch a show upwards of 10+ times over rather than start a new thing because he knows he likes that thing. That said, this isn't most people. Usually, folks will watch something once or twice, maybe share it with friends, and that's about it.
As time marches onward the practicality of physical media has decreased. This is an important factor as TV, film, and anime all have become increasingly more available digitally. You can boot up just about anything you want to watch with just a few clicks. Why invest in a media library nowadays?
I bring this up because the question of rewatch value is extra valuable if you are investing in physical media. If I buy this thing, am I going to use it? You guys probably know by now but I have a HUGE collection of board games and anime. My board game collection numbers beyond 200 unique titles and my anime collection is just as impressive with close to 400 titles. So do I use these things? Well yes and no but I'm also a fringe case.
Most folks don't amass giant collections like this unless that is their de facto hobby. The average person probably still has a small collection of media they really enjoy or they received as a gift but that's about it. So what's the point here exactly? In this day and age, does rewatch value really matter when you can just watch things whenever you want, often for little or no cost?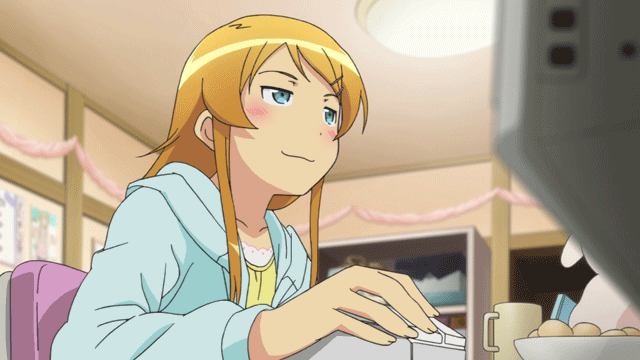 I'd argue it doesn't. This qualifier of something holding up on a repeat viewing or not just doesn't seem relevant unless you are among the small percentage of people who are avid collectors. This brings the question of why does this get brought up so much in review then? Probably because a lot of reviewers are avid collectors because they are (usually) passionate about the topic.
This is different than asking whether rewatching something should take away from a past experience or if it'll build on it, which is what we probably should be considering. Posing this question and answering it offers far more value when it comes to a review. By doing so, it signal that a work is more dense, offers something unique you can't get anywhere else, etc… this also forces the reviewer to better explain their thoughts in order to convey why this matters.
There is more I could say on that topic, especially if a rewatch should lessen your original enjoyment, but that's something for another day as it feels slightly off-topic. Any way, I just thought this idea was kind of interesting so I'd love to hear your thoughts on it.
---
Should rewatch value be considered in reviews? What are your thoughts on rewatches in general? Let me here your thoughts in the comments below. If you'd like to support me and my weird idea factory then hit the button below to donate a few bucks my way. As always, thanks for reading and I hope to see you back here at Jon Spencer Reviews again soon!