An Everyday Hero
You may remember that I reviewed Mob Psycho 100 awhile back for Anime ABC's. In that review I talk a lot about this series, One Punch Man, due to the fact that it was created by the person known as, "One." Today I'll be doing a brief review on One Punch Man, specifically focusing on my favorite part of the show, The Deep Sea King arc.
A quick overview of the show for those unfamiliar, OPM follows Saitama who is the strongest superhero ever. He is so strong that he can beat every bad guy with a single punch. Largely being a parody of other superpower shonen battle series like Dragon Ball Z, it is fairly comedy focused with some pretty awesome fights sprinkled in for good measure. The premise may make this sound boring, but it is a pretty solid experience across 12 episodes in season one.
However, I don't love OPM for any of these reasons and think it is a comparatively weaker show to its counterpart, Mob Psycho 100, but with one major exception. That's right, The Deep Sea King arc.
In this arc a terrible monster from the sea comes and tries to take over the surface. It is dominating heroes left and right. Everything seems pretty bleak with almost no hope left for the citizens of the town. Then, riding on his bicycle, Mumen Rider shows up (think Kamen Rider but just a normal dude) filling the people with hope.
Mumen Rider is just a normal person with no special powers, yet in the show he is often shown to be highly praised for doing basic good deeds around the city. In the world of OPM, he's given many opportunities to advance higher in the hero hierarchy but refuses to because that isn't the point of being a hero to him. His message is about how you should always step in and act because even a small effort can result in being the hero for someone else.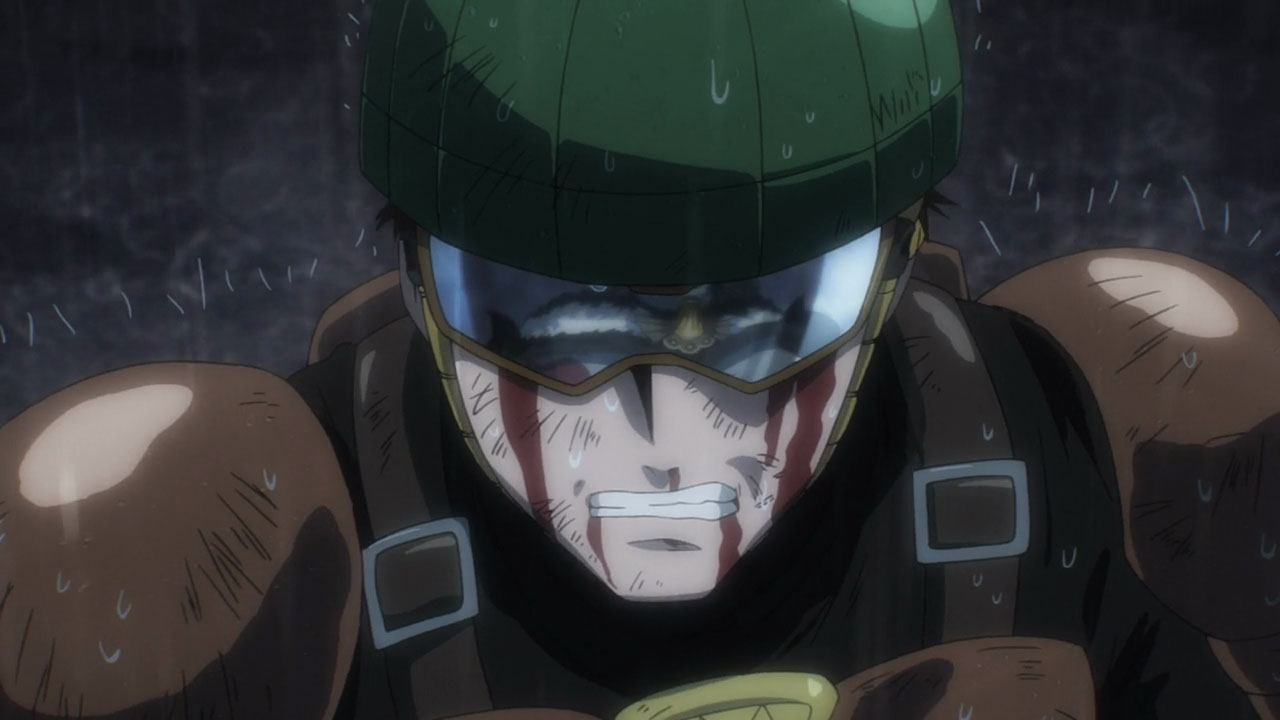 Naturally he gets beat pretty badly by The Deep Sea King and Saitama swoops in to save the day. However, Saitama recognizes the validity in Mumen Rider's actions and decides to give him credit for the victory by implying the combined efforts of the other heroes and, mostly, Mumen Rider is why he was able to win. This ends up making people kind of hate Saitama but Mumen is well aware of what Saitama did for him.
For me, this is a powerful moment in the show that makes the entire thing worth it. I was genuinely moved by the futile attempts to save the day that Mumen Rider made, even on repeat viewings. If you haven't seen the show, I do recommend it but not for the reasons most people do. Sure, it's a funny show and there are cool fights sometimes, but this hard-hitting moment about what it means to truly be a hero is what makes this worth watching.
---
What are your thoughts on One Punch Man? Do you agree with me about Mumen Rider or was this show more about the comedy for you? Let me hear your thoughts in the comments below. Here's the part where I ask for money, nobody ever cares about this part. Click the button below I guess if you actually read this section; that's how you give me money so I can do stuff. Lastly, I do appreciate you stopping by and giving this a read. Hope to see you back here at Jon Spencer Reviews again soon!