I LOVE Memes!
Since I'm back in action I wanted to ease back into my schedule with something fun! Today we'll be looking at my 5 favorite anime memes (in no particular order). Additionally, we'll be taking a look at some of YOUR favorite memes too! Let's get to it.
Honorable Mentions/Community Picks
We'll be starting the list off with a few honorable mentions and picks from you guys. I sent out this tweet awhile back and got a few responses. I kicked things off with a classic: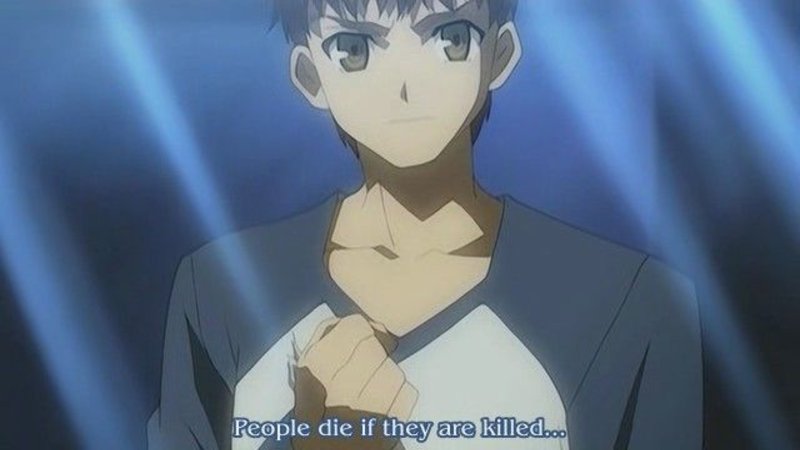 Definitely within my top ten memes but doesn't quite make my top five. Still, this is one always manages to get a laugh from me.
Next up we have Sam's submission:
I think this one gets seen a ton on Twitter, and some of you may be sick of it, but I still find it to be great! Positively another classic anime meme right here.
Mari sent in this tweet explaining how she uses the meme I through into the ring as well as her pick:
I actually don't see this one too much but it is a solid pick for sure!
Lastly, we have a tweet from a fairly new face here in the blogging and Twitter-sphere, Your Geeky Sister's favorite meme:
Be sure to check her out, she's awesome! I of course can't deny how great that song is and can even hear it now, just looking at the image.
This is all I got from you guys but I would love to see your favorite memes in the comments below too! Without further delay, let's see what my five favorite memes are.
5. Fishy Pleasure
I really enjoy Code Geass, especially its dub, but back in the day when it was being fansubbed we got this interesting gem that takes the number five slot. In the same vein as, "People die when they are killed" this meme just can't fail to elicit a chuckle from me each time.
4.

American Made Ramen
I have yet to talk about Assassination Classroom much but it is an excellent show that I highly recommend. There is a colorful cast of characters and a fantastic story amidst all the silly nonsense contained within. While there are a ton, and I mean A TON, of memes I could have picked from this show I have to stick to my guns (see what I did there?) and feature this one. That gun freak guy was… interesting.
What do you guys think recipe? Personally, I think it has too many green onions. Well, to each their own!
3. 

To be Continued…
I really need to finish Jojo's Bizarre Adventure, especially with the new season having just been announced. This entry focuses on the meme made out of the ending theme where it says, "to be continued." While not every one is a winner, I hope you'll enjoy at least some of this compilation of some of these truly bizarre clips!
2. I'd be Sad if You Took my Cake Too
I love K-On! and it's a show I can't recommend enough. There are so many great moments to pull from here but one of the most recognizable memes from this show has to be Azusa glowing from being offered cake. I would have gone with this gif of Yui getting slapped by a guitar string but it isn't really a meme. Either way, I love all things K-On!
1. These Donuts Look Great!
How could I not include this one on the list? One of the greatest memes I've ever seen. I think it speaks for itself.
That's it for today folks. Let me know your favorite anime meme in the comments below and get in on the fun. If you like the work I'm doing here please consider heading over to my Ko-fi page and giving me a small donation. Thanks as always for reading and I hope to see you back here at Jon Spencer Reviews again soon!