So Subjective… Please Don't Hate Me!
Here's a quick look at the schedule. Any way, why isn't this day, "Anime with AMAZING visuals?" that would be soooooo much easier. Whatever I guess, I'm going to make somebody unhappy with whatever I pick here so just remember, it's like, my opinion man. There are a lot of great choices though, so really it could be a lot of anime but I'm just going to be talking about one today. That anime would be…
Going to give this one to Redline which I featured as one of the anime films that even non-anime fans can enjoy. From a purely animation standpoint, Redline goes above and beyond. Films often have an edge on animation given their nature but regardless, this one really takes the cake. This movie has so many moments of sakuga and just oozes the rule of cool.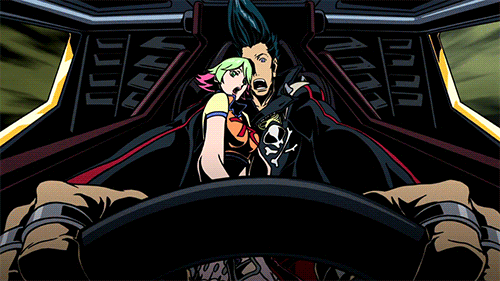 That being said, it can still be a bit too much to fully take in and appreciate. Each scene is packed to the brim with both large and small details that it is easy to miss just how well done it all is. I don't think that's necessarily a bad thing but for some people the action on screen might just be a bit much.
Ultimately, the movie isn't the greatest thing in the world. Its story is lacking and the characters don't receive a lot of development. However, I would still peg this as a must-see film for its historical significance, animation quality, and bombastic entertainment factor. This is especially the case if you are a big racing fan (which I'm not) because it is almost guaranteed to work for you.
Hopefully I didn't anger you too much with this pick! Let me know what you think of my choice today and what anime you would have chosen in the comments below. If you like the work I'm doing here consider supporting me a bit by checking out my Ko-fi. Join me again for a less controversial entry of the 30 day challenge where I cover my favorite male supporting character in anime for day 17. As always, thanks for reading!