I Wonder if Senpai will Notice Me
Before we dive in, here's a quick reminder of what's come so far and is yet to come later. Today is day 7 of the challenge and I'll be talking about my anime crush. Who could it be? I've done the "Five Flaming Hotties" tag in the past, so maybe one of them? You'll just have to read on to find out!
Is it too late to give up on this shtick? I may have overhyped things a bit because today's topic is actually super boring. I just don't really have an anime crush. I find lots of characters cute but I don't exactly want to enter a relationship with any of them. I know it's all for fun and games but I just don't really get that aspect of the fandom. However, I totally get that I'm in the minority here so I'm not knocking anybody who enjoys this sort of thing.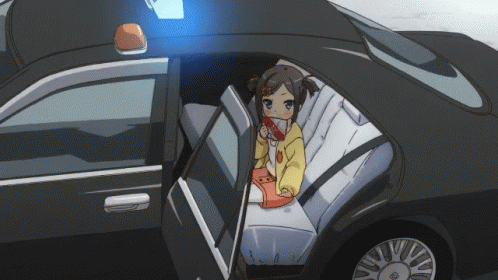 On top of this, a lot of my picks would be weird if I did have a romantic interest. The loli police would be coming for me! I really spent a long time thinking about this and that's about the best I could do on the front of the actual prompt. Sorry that isn't exactly the most exciting answer. Instead, here are some characters I think are cute (also no repeats from the post I mentioned above)
1. Kudryavka Noumi – Little Busters!
I like the way she speaks. In real life I also like this speech pattern in real people as well so that is not too unusual. Her goofy outfit is something I like as well. It suits her despite how ridiculous it would look on an actual person. On top of that, she is a really smart character which is always an attractive quality in my fictional characters.
2. Makise Kurisu – Stiens;Gate
Speaking of smart, Kurisu is another character I think is pretty cute. She's got that whole Tsun thing going on though, which is pretty much the only thing I don't like about her. Besides her intelligence, I particularly like the way she dresses and her striking red hair. I also think that Mayuri would be an acceptable choice for a cute character in Steins;Gate. She just doesn't get as developed as Kurisu (in the anime at least) so that's why she wins the spot for today.
3. Mio Akiyama – K-On!
Here's another kind of cheating one. Much like Lucky Star, I think almost all of the cast of K-On! is great. The only ones I'm not wild about are Ritsu and Jun. Ritsu is just too slacker for me and I'm not that into her general style. As for Jun, she is just lazy and I don't like her at all.
Since I have this whole theme going on with smart characters Mio gets to take front and center! I'm sure she would be blushing like crazy if she knew that. Mio has a shy quite side to her but is able to speak her mind well around those she's comfortable with. I think that is great.
How About You?
Do you have an anime crush or do you just enjoy some characters in the same way I do? Let me know all about it in the comments below. If you enjoy the work I'm doing here at the site please consider checking out my Ko-fi. I hope to see you back here tomorrow for day 8 of the challenge where I'll be talking about my favorite anime couple. As always, thanks for reading!