So far, 2017 has been full of decent movies, yet we still had a couple of stinkers ('Fifty Shades Darker' and 'Power Rangers'). Still, the year is not over yet; and since summer is on its way, this feels like the time to list my top 10 anticipated movies of the summer; from May to August.
#10. 'It Comes at Night'
Another horror outing distributed by the indie film studio 'A24' (which also distributed last year's horror/period-piece, 'The VVitch') looks as "indie" as it could possibly be. Not much is known about 'It Comes at Night', other than the fact that it stars Joel Edgerton as a man trying to keep his family together while dealing with are-they-or-aren't-they sinister family taking shelter in his home, as well as a supernatural force that puts them at odds. I gave the trailer a watch, and I am still not sure what this movie is even about. What I have got from the trailer is nothing but creepy tension and dark cinematography that is sure to make me feel a discomfort I haven't felt since last year's horror/home invasion thriller 'Don't Breathe'. I am ready to expose myself to horror that feels fresh as well as disturbing.
#09. 'Wonder Woman'
Gal Gadot returns as Wonder Woman in the character's own movie after appearing in the extremely dull lackluster that was 'Batman V. Superman: Dawn of Justice'. With the DC universe's array of critically panned blockbusters (including 'Suicide Squad', which I felt was totally underappreciated by most.), it's no wonder that the universe is slowly rising. But will 'Wonder Woman' save the studio? It also seems that DC has been trying to keep up by injecting humor in future installments after the bashing of 'Batman V. Superman's mostly gritty nature. 'Wonder Woman' seems to have a lot going for it with a balance of humor and action, while also looking to be the studio's most colorful film since 'The Lego Batman Movie'. We will still come to see Gadot kick some ass and maybe provide audiences with plenty of humor.
#08. 'Cars 3'
Those who end up reading my list will ask themselves 'Jacob, why would you put 'Cars 3′ on your list?'. I can easily answer that with a simple "Maybe I want to continue my tradition of seeing anything that Pixar puts out!" If anyone wants to know my opinions of the last two installments, I can say that I enjoyed them despite the 'Rotten' rating of 'Cars 2' (A film that should have been rated PG before the MPAA started cracking down hard on mainstream animated films). 2015's 'The Good Dinosaur' and 'Finding Dory' were my least favorite Pixar films despite being visually appealing movies (as every entry in the animation studios' filmography turns out to be). But will 'Cars 3' give me hope for Pixar's future installments? I will have to go into that theater full of families to find out for myself. I will continue the tradition regardless.
#07. 'Atomic Blonde'
Charlize Theron proves to be a bad-ass babe once again in 'Atomic Blonde'; a film that was screened at SXSW Film Festival in mid-March. It has a 76% on Rotten Tomatoes as of now and looks thrilling as well as amazing. Not to mention that the film is also based on a graphic novel and is directed by David Leitch (who joined Chad Stahelski behind the camera for 'John Wick). As long as 'Atomic Blonde' keeps me pumped, I will go out talking about it.
#06. 'Detroit'
It has the makings of Oscar bait (An Academy-Award winning director such as Kathryn Bigelow, a compelling trailer, a screenplay with social commentary, and the words "Based on Actual Events"), but what Bigelow seems to have done was make an intense fight-to-the-death between Civil Rights activists and the police. While 'Detroit' looks to be the next 'Straight Outta Compton' meets 'Chi-Raq', it still looks intense and may cause discussion among audiences who get a chance to see this film as well as discussion for future Oscar nominations, including 'Best Picture'.
#05. 'Dunkirk'
When I made my list for my top 10 anticipated movies of this year, I forgot one thing: Christopher Nolan's war epic 'Dunkirk'; based on the real life Battle of Dunkirk in France during the second World War. As with Nolan's 'Interstellar', the first trailer for this movie revealed very little, while its second trailer relied more on sound editing than actual dialogue. Joining the cast of 'Dunkirk' are the likes of Tom Hardy, Kenneth Branagh, and Mark Rylance. When I walk into the theater, I expect to feel in awe and amazed at every large-scale that Nolan has created.
#04. 'Alien: Covenant
I'm sure Ridley Scott could not make up his mind whether he wanted a sequel to 'Prometheus', or another prequel to 'Alien', so he thought to himself 'Why not have my cake and eat it too?!'. Now we are waiting for the latest film in the semi-popular 'Alien' franchise. I thought 'Alien' was as tense, claustrophobic, and effective as everyone said it was; while 'Aliens' turned out to be one of the greatest sci-fi/action/horror outings ever made; I am also one of those people who enjoyed 'Prometheus'. (We won't talk about 'Alien Vs. Predator', and I have yet to watch 'Alien 3 and 'Alien: Resurrection) I am looking forward to see a new crew (Katherine Waterston and Danny McBride to name a couple of newbies) as well as a couple old favorites (Noomi Rapace) try to fend off an escaped Xenomorph desperate to destroy anything and anyone in its path.
#03. 'Captain Underpants: The First Epic Movie'
A lot of us remember the 'Captain Underpants' books by Dav Pilkey, and I have been wanting to see any form of the half-naked superhero along with the likes of George Beard and Harold Hutchins put to the screen. (Those animated music videos on Pilkey's website are not enough.) After years of anticipation, it looks to be arriving. The voice cast is perfect (Ed Helms as Principal Krupp/Captain Underpants, Kevin Hart as George Beard, Thomas Middleditch as Harold Hutchins, and Nick Kroll as Professor PoopyPants). Although despite being computer-animated, the film seems to have a cartoony feel that Fox and Blue Sky Studios created for 'The Peanuts Movie'.  Those who are not aware of the children's books or the character may find my pick to be "stupid", but I honestly thank Dreamworks for making an animated 'Captain Underpants' movie possible. Another childhood dream come true!
#02. 'Baywatch'
With 'Baywatch' and the upcoming rumored remake of 'Big Trouble in Little China', I have wondered if Dwayne Johnson has drunk the sweet juice of excess way too much. Although, I have been open to the idea of a comedy-film adapted from a supposedly serious TV-drama that caused every teenage boy in the 90's to hang a pin-up of Pamela Anderson on their ceiling. Most comedic adaptations of dramatic TV-shows have worked before ('21 Jump Street', and 'Starsky & Hutch') with only a couple of exceptions. ('The Dukes of Hazzard', and maybe 'CHiPs', I wouldn't know, but I've heard some things.) From what I've seen in the trailers, the film looks like it could work with meta-humor that will predictably be as similar to '21 Jump Street's brand of extreme self-referential humor, while adding a few gross-out gags for young audiences. 'Baywatch' was not just notorious for the babes, it was also called out for being "Cheesy", and is considered to be a guilty pleasure show, which makes the transition from television drama to motion-picture comedy brilliant and genius. Fingers crossed the gags can be funny. Extra points if Pamela Anderson and David Hasselhoff make cameos (which they will, believe me.)
#01. 'Guardians of the Galaxy Vol. 2'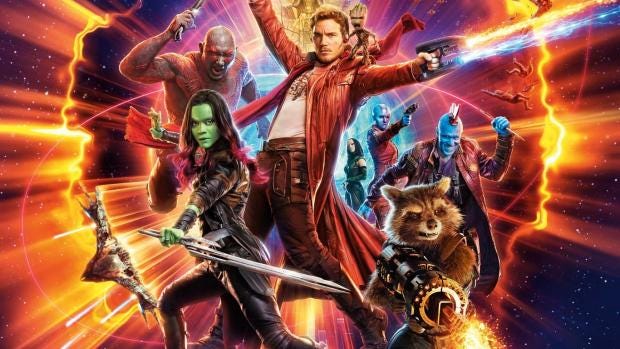 Admit it, you saw this coming! Not only is 'Guardians of the Galaxy Vol. 2' my number 1 most anticipated movie of the year, it is also my most anticipated movie of the summer. What we have seen so far is a film that looks more colorful, and filled with so much humor, action, and a new soundtrack ('Awesome Mix. Vol 2.) All I can say is this: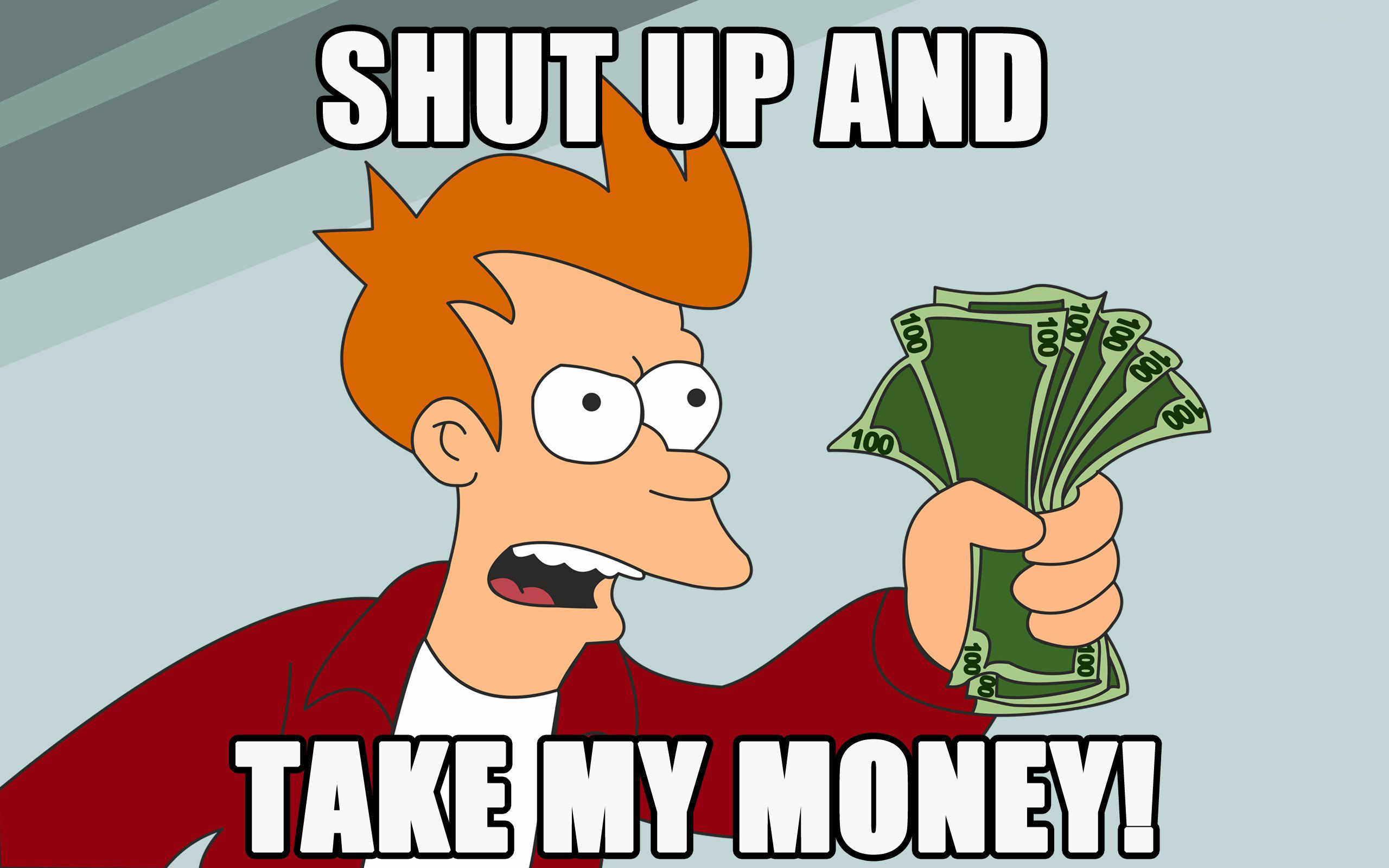 Honorable Mentions:
'Snatched'
Funny woman of yesteryear (Goldie Hawn) teams up with funny woman of today (Amy Schumer) to play mother and daughter just in time for Mother's Day. I don't know how most people feel about this, but the chemistry could work here when old and new collide.
'Pirates of the Caribbean: Dead Men Tell No Tales'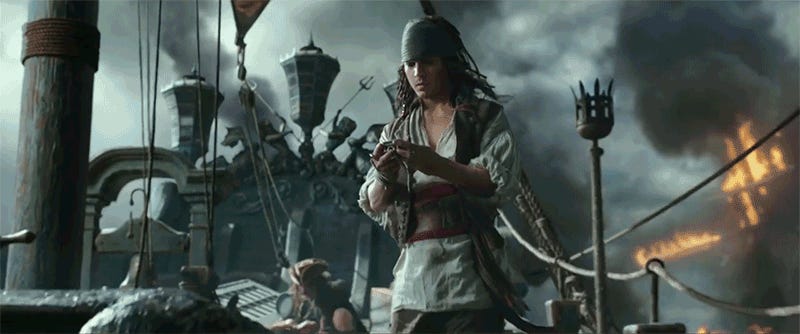 The reason the new 'Pirates' installment hasn't made my 'Anticipated 2017 Movies' list is because with most action-movie installments, fatigue eventually has kicked in. But with new trailers and marketing, it turns out I may not be done with Captain Jack Sparrow yet. Depp is always a treat to watch as this character, so a 'Pirates' movie without him would probably not be worth seeing. Even if the movie fails, I have a feeling that Depp's drunk captain of the Black Pearl will suck me in.
'Rough Night'
A lot of people who have seen the trailer for 'Rough Night' have compared this to either 'Very Bad Things', or 'Weekend at Bernie's'. I may not sure if this will be funny, but it looks chuckle-worthy, and I can't miss to see Scarlett Johanssen, Zoe Kravitz, Kate McKinnon, Jillian Bell, and Ilana Glazer in one movie.
'Spider-Man: Homecoming'
I haven't really been exposed to Tom Holland's portrayal of the famed web-slinger as most audiences for 'Captain America: Civil War', but I will go in without having been exposed as much. All I am aware is that it takes place after 'Civil War' and is about Peter Parker dealing with high school, being an Avenger (which is secretly clever if you are aware of the memes.) and taking on the Vulture (Michael Keaton). It didn't make my Top 10, but I am ready to see Spider-Man take on the big screen once more.
'Valerian and the City of a Thousand Planets'
The name 'Luc Besson' makes me nervous; I hated 'The Fifth Element', didn't like 'Leon: The Professional', and while 'The Family' was tolerable, it just didn't work. However, whether 'Valerian' fails is up to my judgement. I can't resist the likes of Cara Delevingne or the film's amazing visual spectacle and color. I really hope that Besson can impress me instead of making me cringe.
'The Emoji Movie
Hollywood has indeed taken success too far. 'Wreck-It Ralph' has delved into a digital world with clever sight gags, a touching storyline, and beautiful animation. 'The Emoji Movie' may not be any of that, but I am looking forward to at least something clever. Could 'The Emoji Movie' be it?
'The Dark Tower'
I have never read 'The Dark Tower' books by Stephen King, but I am open for seeing a movie where Idris Elba and Matthew McConaughey co-star.